Production of the new Wuling Baojun 630 started yesterday, one of the first 630's to roll off the line was this very sexy brown car. Here she is from all sides: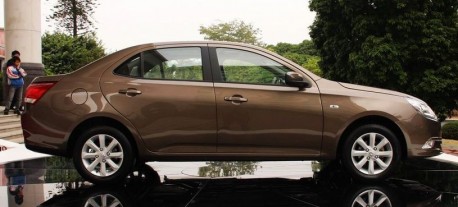 Baojun is a subbrand of minicarmaker Wuling. Wuling is a joint venture between SAIC (aka Shanghai Auto), General Motors and Wuling Automotive in China. The new brand is meant for entry level cars, the 630 is the first one. The 630 is based on the Shanghai-GM Buick Excelle and will use 1.5 and 1.8 Excelle engines.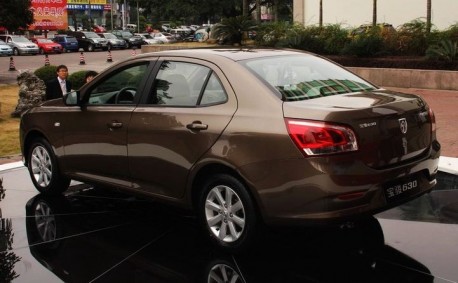 Wuling is working on a Baojun MPV and an SUV, a 630 hatchback seems very possible as well.