Seen on the street not far from my quarters; a Škoda Forman LX. The Forman is a wagon based on the Škoda Favorit, there was a pick-up as well, called Pick-up. The Forman was made in Kvasiny, Czechoslovakia, between 1990 and 1994. The internal name of the Forman was Type 785.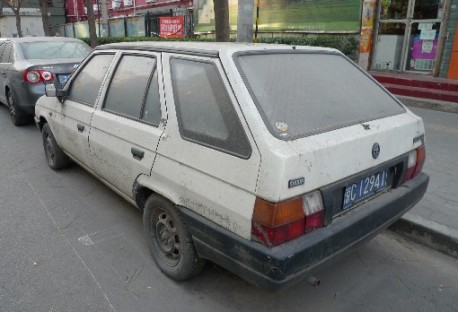 Škoda shipped a couple of thousand Favorits and Formans to China and many are still around. I've never seen the Pick-up so likely that one wasn't exported. Škoda made 223.059 Foremans in its four year lifespan. The Favorit and Foreman were designed by none other than Italian stylinghouse Bertone.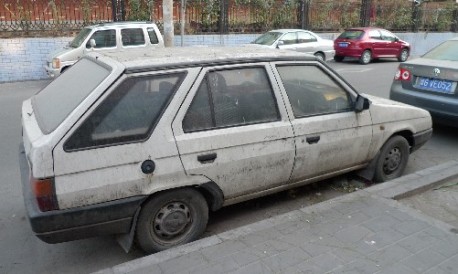 Time for Techs: 1.3 litre four cilinder with 50kw and 95nm. Top speed: 135km/h, 0-100km/h: 17sec. Size: 4160x1620x1425 mm. Grossweight: 1290kg. More details on the Foreman on the excellent history-pages from Škoda's official website.