On May 5, a Chinese media outlet revealed that a new base model of BYD Seal would be launched on May 7. It is called Champion Edition and costs 189,800 yuan (27,400 USD). That is 23,000 yuan (3,300 USD) less than the previous base model, which started at 218,800 yuan.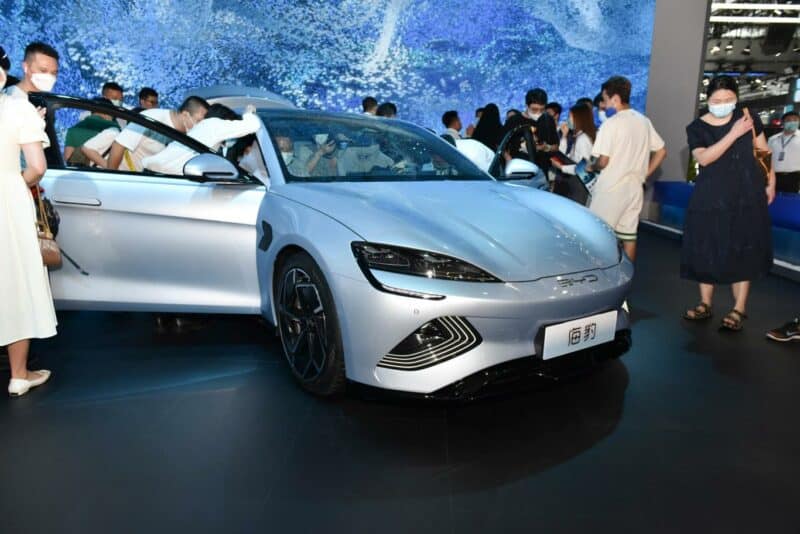 According to information from a BYD dealer, reported by Zhidian Mobility, the new base trim will have an 11% lower cost. The Seal Champion Edition will likely be an RWD with a 550 km range and a 170 kW electric motor.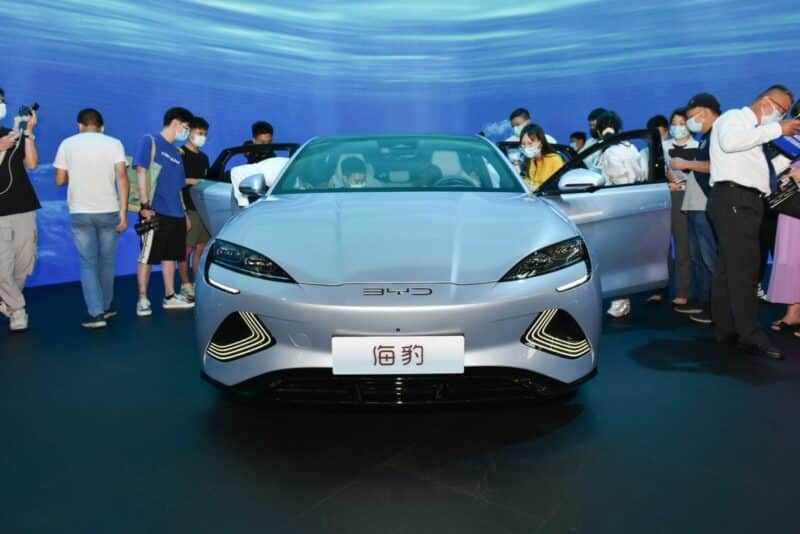 The Seal launched in May last year with a price range of 212,800 – 289,800 yuan. It is underpinned by BYD's e-platform 3.0 and adopts CTB (Cell-to-Body technology). It means the EV's battery is integrated into the frame. The Seal belongs to the Ocean series alongside the budget hatchback BYD Seagull and Dolphin.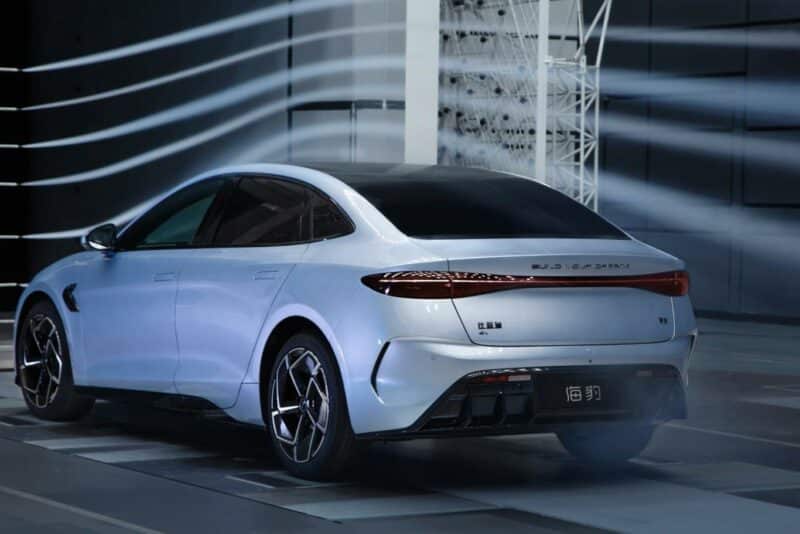 The Seal measures 4800/1875/1460 mm (L/W/H) and has a wheelbase of 2920 mm, which is 45 mm longer than the Tesla Model 3's. Compared to the Model 3, the Seal is 106 mm longer, 26 mm wider, and 17 mm higher.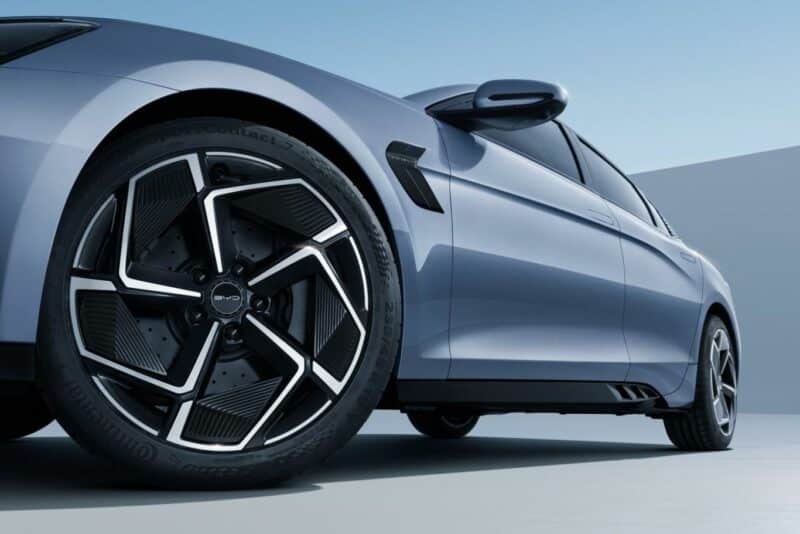 BYD is also very proud of the Seal's iTAC (Intelligent Torque Control System). It can control each wheel's speed by more than 50 ms in advance. BYD claims that the iTAC system allowed the Seal to pass a moose test at 83.5 km/h. It is an extremely high speed, so it needs to be proved in some independent tests.
The BYD Seal was launched with four trim levels. The former entry-level Seal has a rear-wheel drive, a 61.44 kWh battery for a 550-km range, and a 212,800 yuan price. The second trim line adopts the same electric motor and battery, costs 225,800 yuan (32,700 USD), and differs in comfort and SW features. As for the third trim level, it is RWD with a bigger battery. Its capacity reaches 82.56 kWh with a range of 700 km and a price tag of 262,800 yuan (39,380 USD).
The top trim level of the Seal is 4WD with a total output of 380 kW (517 hp). It has an 82.56-kWh battery on board with a range of 650 km. The most expensive Seal costs 289,800 yuan (41,900 USD). For comparison, the Tesla Model 3 with RWD started from 291,000 yuan (42,100 USD) in May, when Seal was launched.
After Tesla's price cuts in November last year and early January, the Model 3 starts at 231,900 yuan (33,500 USD) in China. The BYD had to respond and, in April, offered 31,000 yuan limited discount for the Seal model, which was valid between April 7 – April 30.
The new base model is 6,000 USD cheaper than the Model 3 base trim. This decision make sense for BYD as Seal wasn't as good as expected from the company's flagship sedan, and BYD sales were mainly driven by BYD Dolphin from the Ocean series and Song and Qin family from the Dynasty series. Seal sold 6,212 units in April; BYD April sales were 210,295 NEVs, including export.
The 200,000 yuan electric sedan is a deadly territory in China. The competition in this segment and price range is brutal, with many fair-enough quality products such as Xpeng P7i, Changan Deepal SL03, or Nio ET5. BYD previously announced that Seal will be available in Europe in 2023.