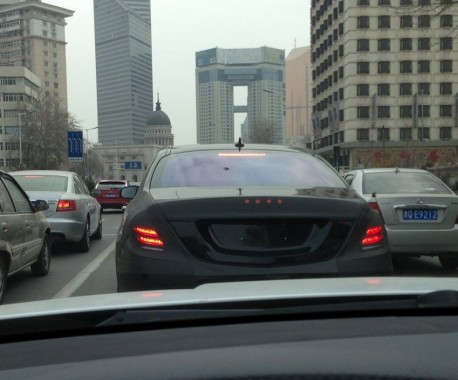 Mercedes-Benz recently released the first images of the 2014 Mercedes-Benz S-Class. The new S will be launched internationally in May, China-debut is expected for September. China is one of the biggest markets for the S-Class today so Mercedes is thoroughly testing the S in Chinese road conditions, which means a lot of traffic jam. This heavily camouflaged vehicle was seen in the great city of Tianjin.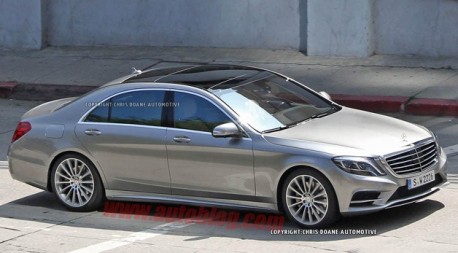 Spy shot of the new Mercedes-Benz S-Class, caught undisguised during a photo shoot. The current S is doing very well in China, coming second on the market for executive saloons after the Audi A8 and before the BMW 7-Series. The Mercedes E and C are doing much worse, coming third each in their market segments.
Mercedes-Benz thus wants to make sure Chinese car buyers like the new S, and that means: a comfortable ride (nothing sporty), enough chrome up front, and big V8 and V12 engines. A V6 in an S-Class makes no sense to wealthy Chinese ("If I want to have a Benz with a V6 I'd buy an E."), and a hybrid is considered completely pointless ("I have enough money to buy an S, why would I care about fuel consumption?"). Whether the V12 will return in the new S is still not completely sure, but for China it better be there.