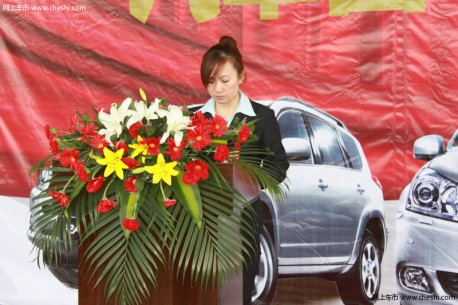 Toyota Motor Corp and its joint ventures in China sold 75,900 vehicles in the country in March, down 11.7 percent from a year earlier. Toyota sold 184,700 vehicles in China in January-March, down 12.7 percent from the same period a year earlier.
Japanese carmakers' sales in China have suffered since late last year after violent anti-Japan protests in September were sparked by a territorial dispute between the countries.
Sales have recovered recently, but some experts say Japanese-brand vehicles may continue to face headwinds in the world's biggest auto market as diplomatic ties remain strained.
Toyota's combined Chinese sales in January-February were down 13.3 percent year-on-year.
Toyota, which operates car ventures in China with FAW Group and with Guangzhou Automobile Group, aims to sell 900,000 cars in the country this year, up 7.1 percent from a year earlier.
Via: Reuters.