The very first spy shorts showing the new BYD T5, a full electric light truck that will do the auto show circuit starting with the Chengdu Auto Show in September. The BYD T5 has a top speed of 50 km/h and a range of 400 km.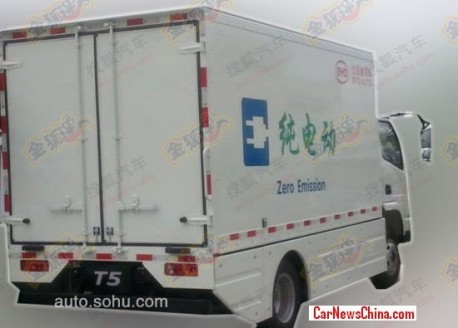 BYD has very serious plan to produce a full range of electric powered light trucks with mass production scheduled to start in 2014.
This sort of trucks are commonly used to transport goods from distribution centers at the outskirts of town to customers inside town. The trucks seldom drive more than 200 km a day and rarely faster than fifty, so the T5 sound like a good idea. Biggest obstacle however is price. Light trucks are almost as cheap as televisions in China, and fuel is still very cheap as well.
The T5 thus has to be cheap enough to convince transport companies they can earn back the extra investment very fast, and making the T5 that cheap without government subsidies seems almost impossible.