The Hyundai Genesis sedan has been launched on the Chinese car market. Price starts at 378.000 yuan and ends at 648.800 yuan. The launch marks the first time Hyundai officially sells its flagship in China.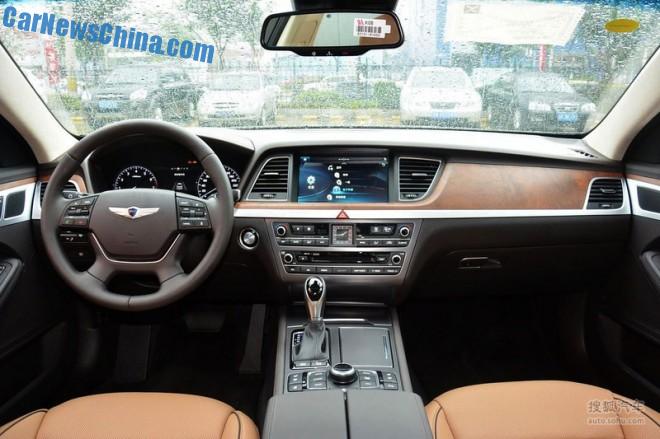 The Genesis is available with two petrol engines: a 3.0 V6 with 257hp and 316nm and a 3.3 V6 with 282hp and 358nm, sensing power to the rear wheels or to all wheels via a 8-speed automatic. The all-wheel drive offering is unique in China. None of the competitions offers 4WD variants of its mid-size sedans. The V8 engines are not available on the Chinese market because China's draconian tax laws would make them far too expensive.
The market for full-size South Korean sedans is still small in China but growing fast, as more and more Chinese car buyers consider Hyundai and Kia as a credible alternative for Lexus or Infiniti.It is widely expected that Hyundai will offer a LWB variant of the Genesis in the future.