The very first photos of the new Volvo S90L, the long-wheelbase variant of the Volvo S90 sedan. The S90L is stretched by 12 centimeter in the middle for more space in the back. It will debut on the Guangzhou Auto Show in early December and launch on the Chinese car market soon thereafter.
Initially, there will be only one engine available; a 2.0 turbo four with either 211hp (T4) or 282hp (T5).
Interestingly, Volvo has just started selling the imported Sweden-made short-wheelbase S90 in China. The only engine available is the 320hp T6 hybrid. This indicates that the hybrid versions will not be made locally.
The S90L will compete with other stretched sedans like the Audi A6L, BMW 5Li, the Mercedes-Benz E-L, and the Jaguar XFL.
S90L size: 5083/1879/1450, and wheelbase is 3061.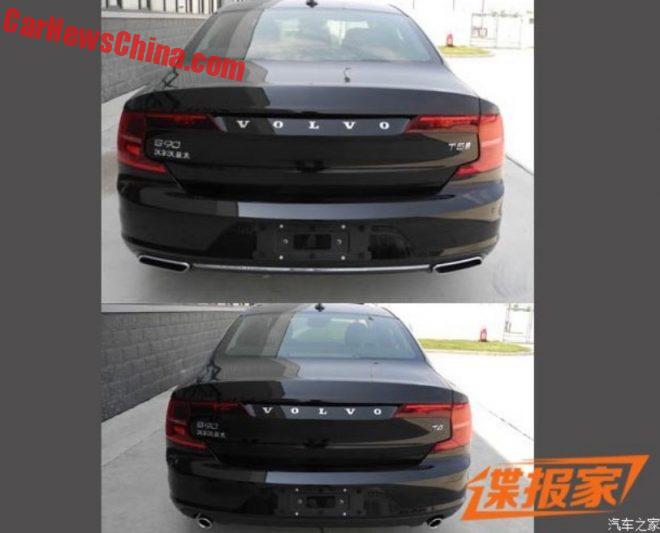 T5 on top, T4 below.
There is no L with the S90 badge, like we saw on the spy shots.
Below S90 sits the Volvo Asia badge, used on all new China-made Volvos. The S90L will be exported to Europe and the Unites States, starting in mid-2017.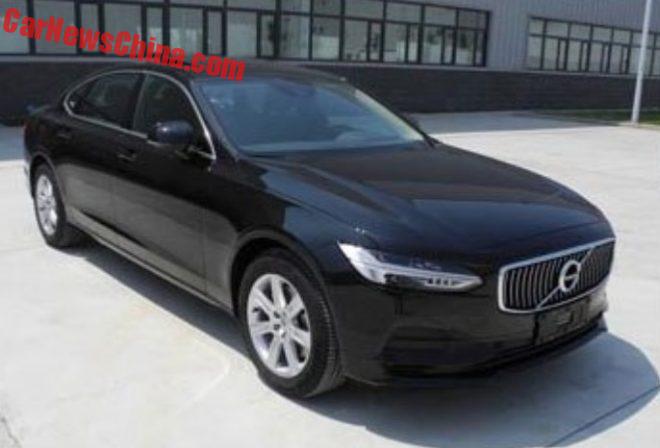 This is the T4. Alloys are less fancy and it has no chrome in the bumper.