These are the first pictures of the new FAW Junpai T086, a stylish compact SUV that will be launched on the Chinese car market in Q3.
Junpai is s brand under First Auto Works (FAW) aimed at young car buyers in second and third tier cities. Junpai-branded cars are manufactured by Tianjin-FAW, a FAW subsidiary based in Tianjin.
The English name for the Junpai brand is Jumpal, with an l at the end instead of an i. How long did it take the marketing department to come up with such a brilliant idea..?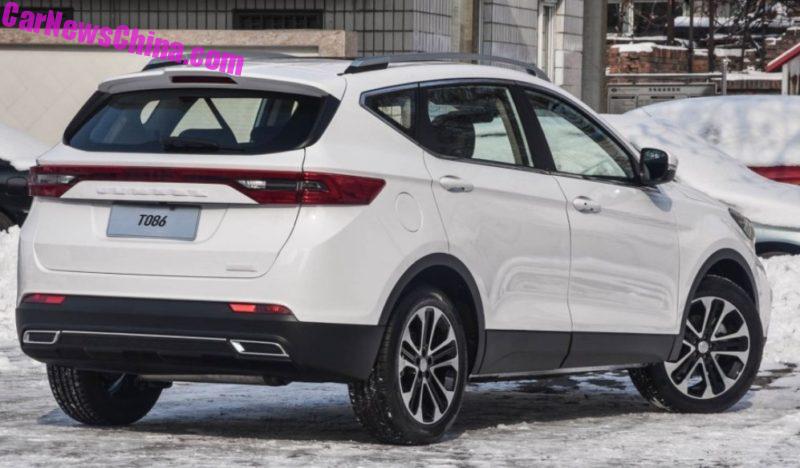 But at least the T086 looks rather good. It has been designed by FAW's Italian design studio and that shows. It is by far the best looking Junpai car.
It looks clean, modern, sporty, and even a little hip. It is not very daring, but buyers in the targeted segment are conservative when it comes to design, so FAW is probably right not to go too far.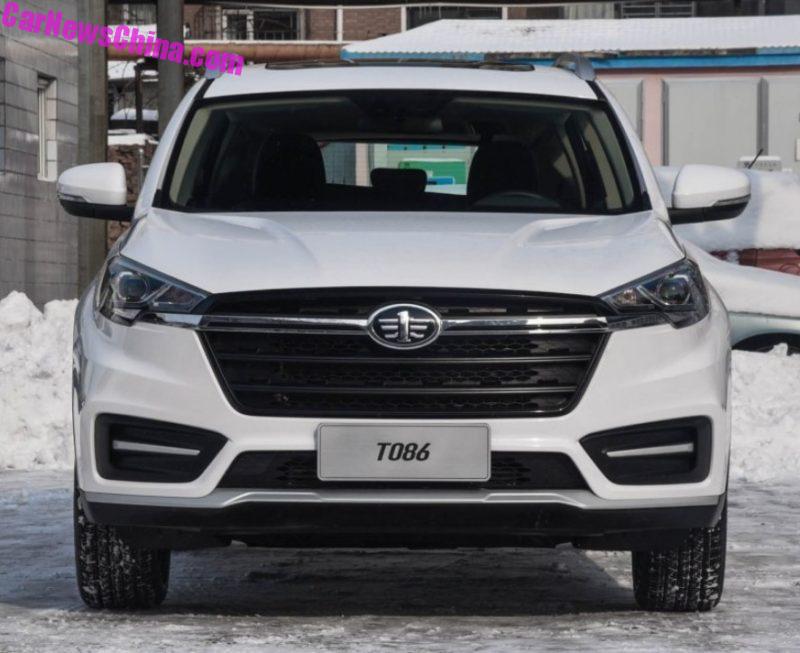 T086 is the internal name of the vehicle. The real name will be unveiled with the car. That will happen sometime after Chinese new year, likely in early March.
Power comes from a new 1.2 turbocharged four-cylinder petrol engine with 143 hp and 204 Nm, mated to a six-speed manual or a seven-speed DCT, sending horses to the front wheels.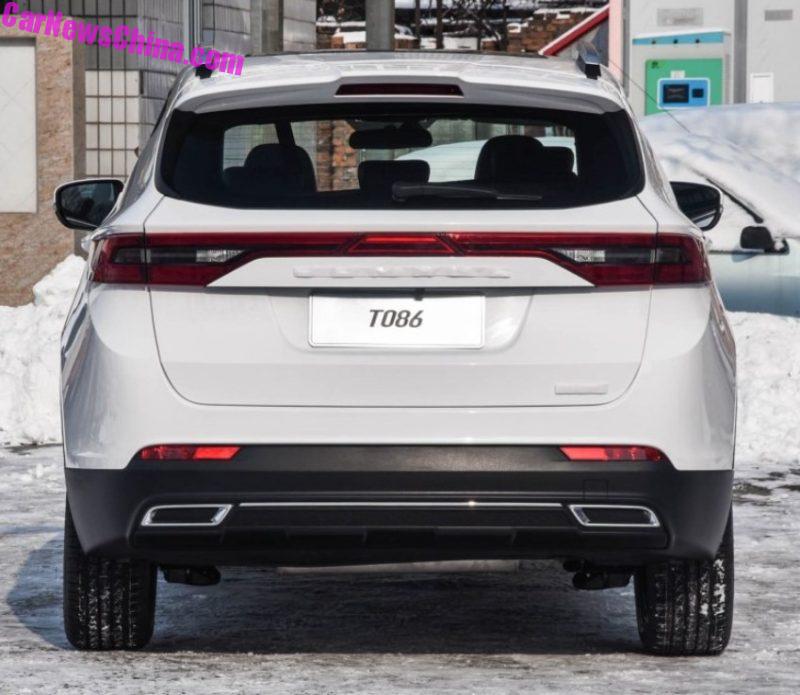 The pipe tips are totally fake, the real pipe is…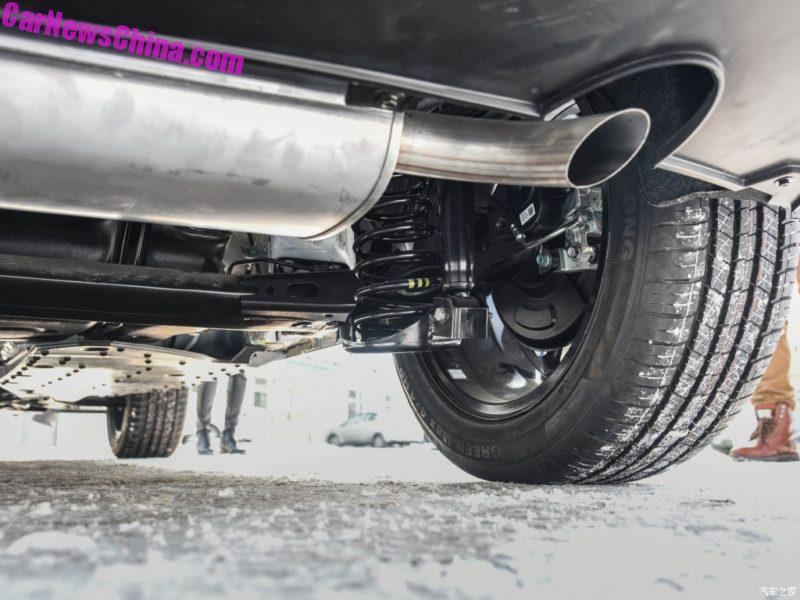 … hiding under the bumper.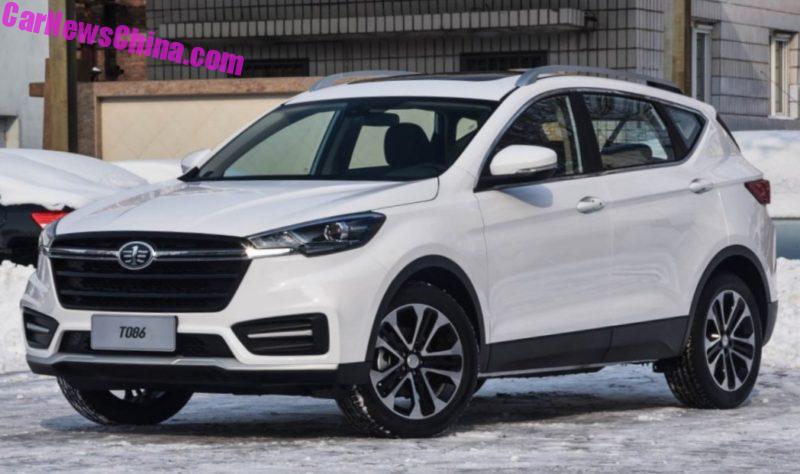 A good looking new SUV. The hinterlands will love it.