On December 15, the SAIC Maxus V70 was officially released. The V70 is a light passenger MPV based on a new architecture and is positioned above the SAIC MAXUS V80. According to the automaker, the vehicle will be officially launched in early 2023.
Maxus is a brand under SAIC based on the British LDV Maxus brand, which SAIC bought in 2010. LDV was a Birmingham-based van manufacturer that went bankrupt in 2008. Since then, it changed owners from Russian GAZ to Eco Concept and finally ended up in the hands of Chinese SAIC in 2010.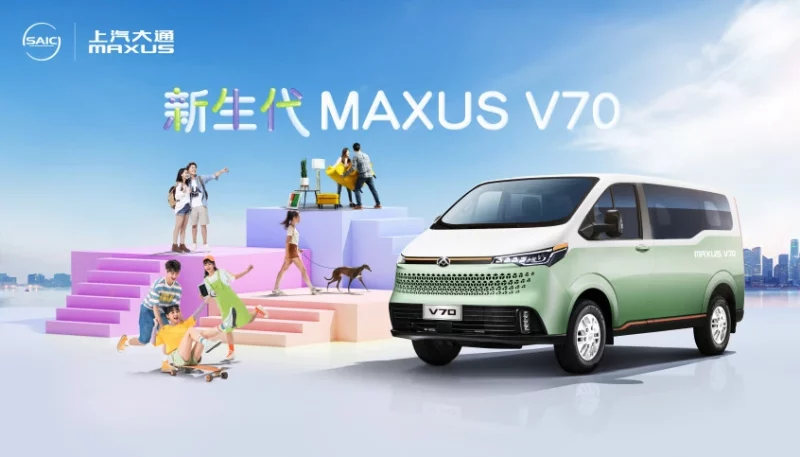 In terms of appearance, the SAIC Maxus V70 continues the square VAN model design of SAIC Maxus. The front face adopts a closed-air intake grille similar to what you'll find on most Chinese NEVs, along with a large number of diamond-shaped parametric designs. This, and the slender matrix headlights on both sides is a deviation from the traditional grille shape.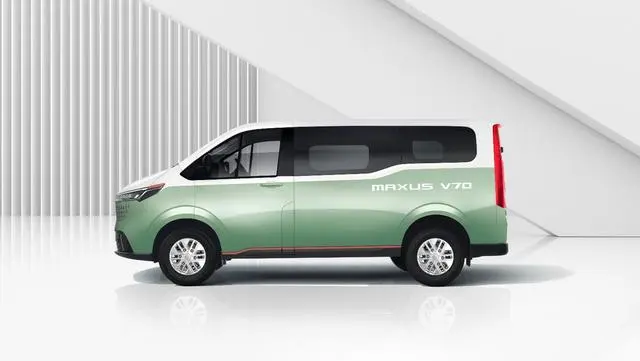 Additionally, the MPV adopts a black surround structure, a left-side sliding door design, and hidden air intakes. For size, the length, width and height of the vehicle are 4998/2030/2035 mm, respectively, and the wheelbase is 3000 mm.
Buyers will have the option of choosing from three seat layouts; five, six, and nine. There are also two sets of wheels: 16-inch and 17-inch wheels for consumers to choose from.
Other features of the new MPV include a sensorless Bluetooth key, keyless entry, heated seats, one-button start, electronic handbrake as standard.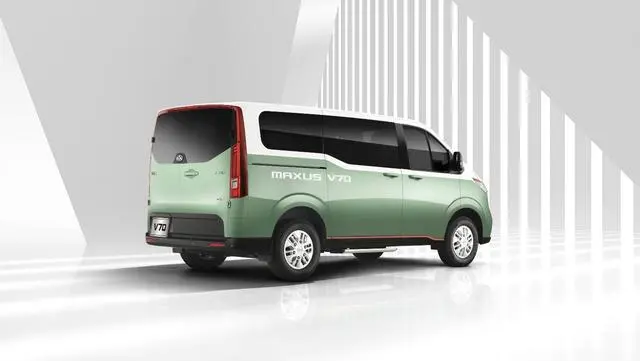 Regarding power, the SAIC Maxus V70 will be equipped with a 2.0-litre turbocharged diesel engine. Paired with a 9-speed automatic transmission, the SAIC Maxus V70 is good for 93 kW and a top speed of 156km/h. According to the automaker, the fuel consumption is 7.4L/100km.
The new SAIC Maxus V70 should be launched early 2023 according to SAIC Maxus.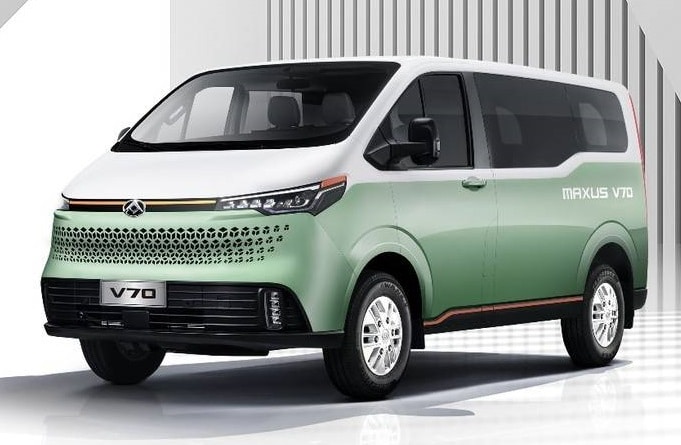 Overall, the SAIC Maxus fleet of vehicles has performed well in China and international markets. Currently, the brand has touched over 70 countries and sold more than 350,000 units. In September, the SAIC shipped 8,072 units of the Maxus light passenger fleet.