This is the 2023 Jetour Dasheng i-DM, a sporty compact PHEV SUV for the Chinese car market. Three models were launched with a price range of 149,900 – 169,900 RMB (21,600 – 24,500 USD). Most notably, the new car has a VtoL mobile power station that supports power up to 3kW, in which the vehicle is used as a mobile electricity supply to power items such as household appliances.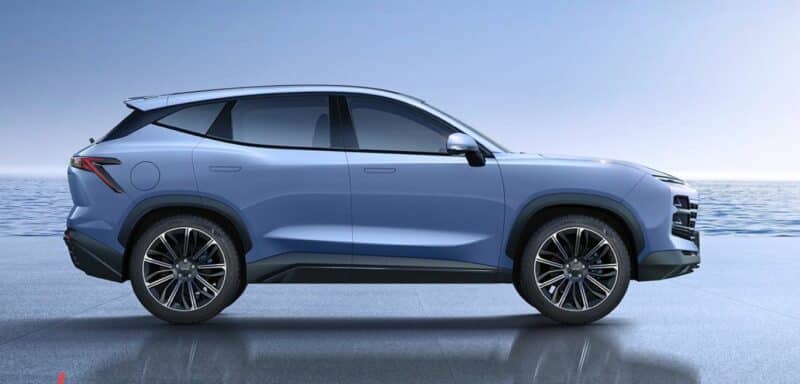 Positioned as a compact SUV, the size of the Jetour Dasheng i-DM is 4590x1900x1690mm, with a 2720mm wheelbase. The car is available in six exterior colors: black, white, blue, phantom grey, moonlight grey, and green. In terms of appearance, the sharply cut lines, popular pop-out door handles, and the large 19-inch alloy wheels enhance the sportiness of the car.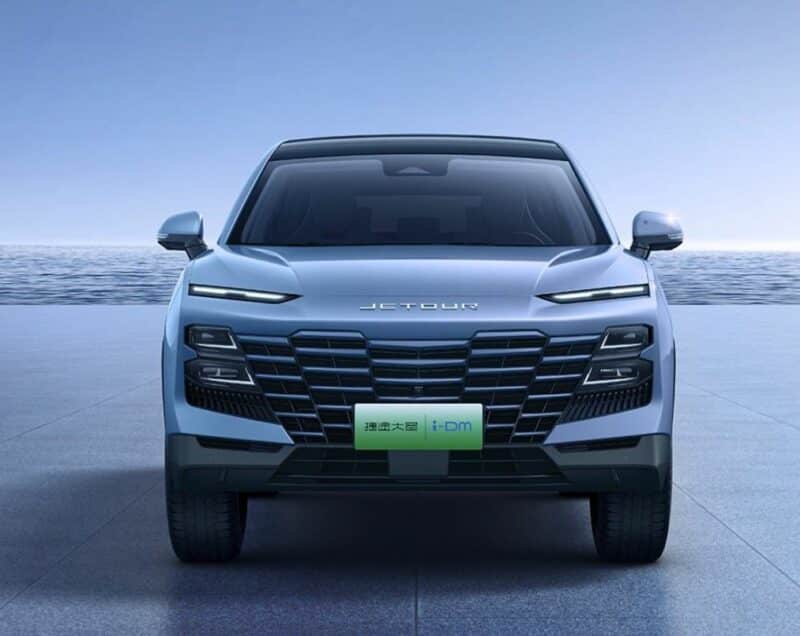 The front features a split-headlight design and a frameless grille with scaly elements that protrudes into the car's body.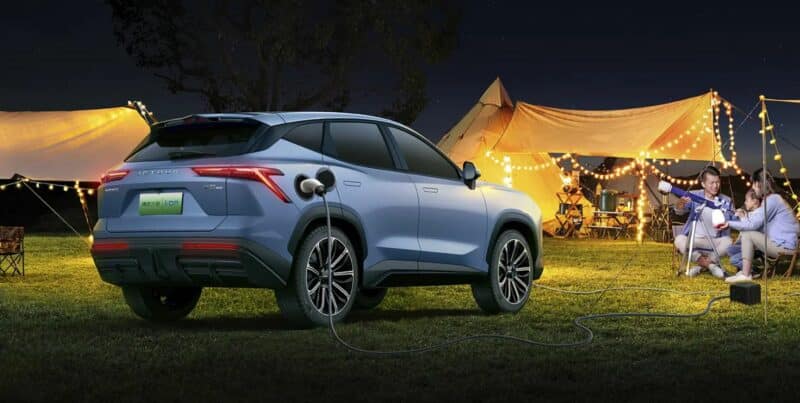 The rear features a Y-shape taillight design, a roof spoiler, and four exhaust outlets.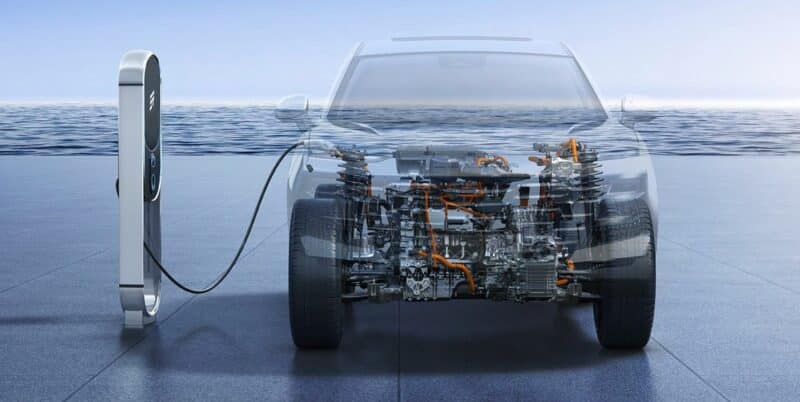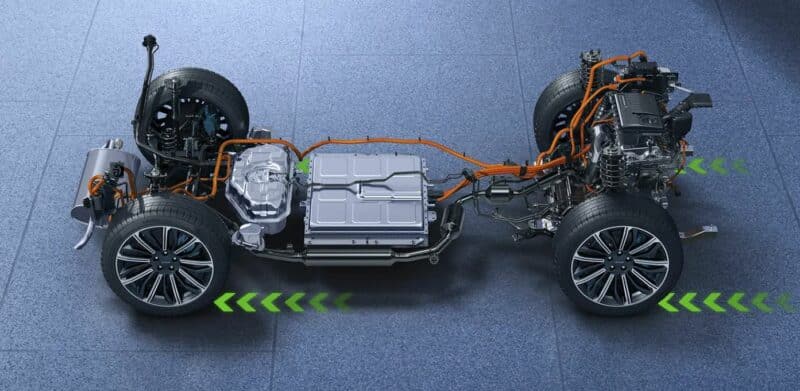 Jetour Dasheng i-DM is equipped with a 1.5T engine and a 3-speed DHT gearbox hybrid system, with a maximum power of 240 kW and a peak torque of 545 Nm. The battery capacity is 19.27kwh. It has a WLTC fuel consumption of 1.7L/100km, a WLTC pure electric cruising range of 80 km, and a comprehensive cruising range of 1,000 km. The car is available in front-wheel drive.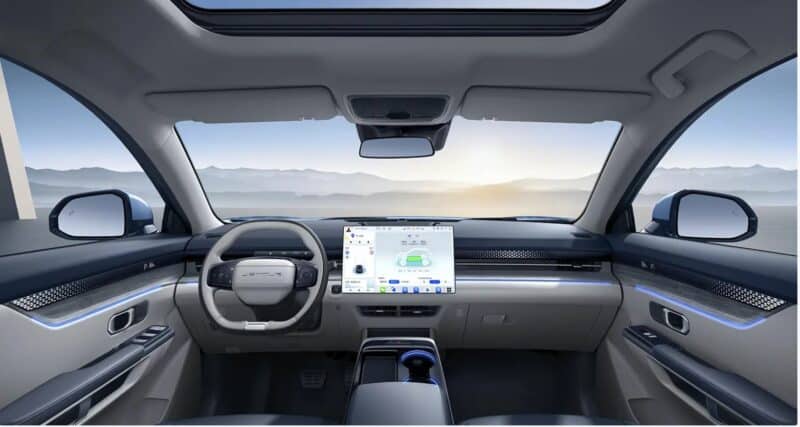 The interior adopts a minimalist design. Three interior color schemes are offered: blue and white, gray and white, and black and red. It comes standard with a 15.6-inch large central control screen, an 8-inch LCD instrument panel, and a head-up display. There are minimal physical buttons on the dashboard or center console.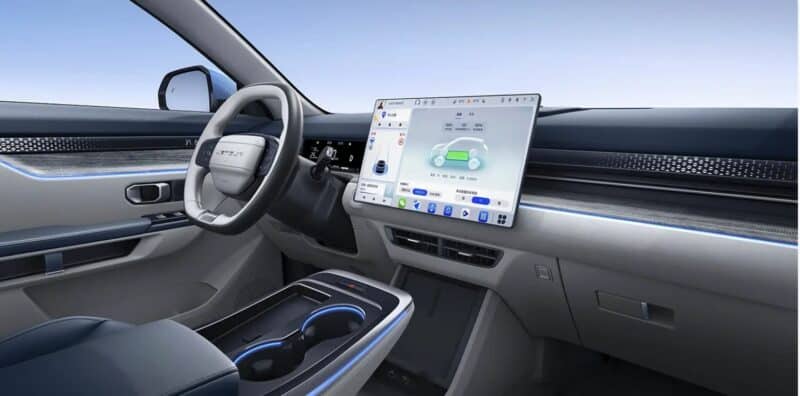 In terms of safety, a level 2 driving assistance system is available with features including a 540° panoramic visual parking assist that is realized with a rear radar and adaptive cruise control. Other features include remote start, keyless entry, and wireless charging on the center console.