Chery seems to go for two sportmachines: the M14 hardtop convertible and this A6CC coupe. Last week we saw some pictures of the M14 testing and today two sexy red A6CC's on a factory parkinglot. Some think that the M14 will be renamed A6CC but then why is the real A6CC still around. Chery might change both cars in one: an A6CC coupe and and A6CC convertible. In that case one would expect at least some similarities in design, like around the nose, but there are none. The A6CC is expected to debut, as is the M14, at the Beijing Auto Show at the end of April.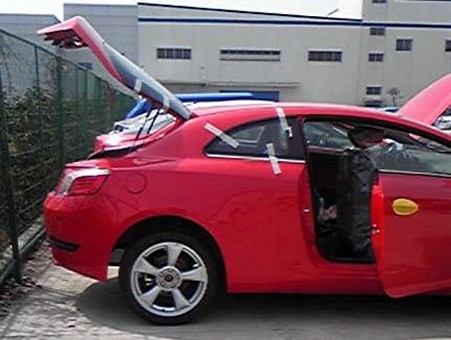 The two red cars look very much pre-production, just look at those wheels not fitting in the arches. The overall design of the bodywork though loox very much finished, it is clean and nothing fell of.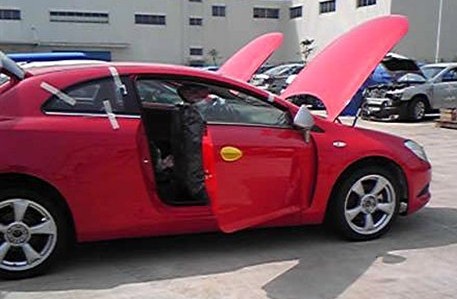 Speculation is that the engine will be a same 2.0 litre turbo as in the M14, if that one makes it to Beijing. For the coupe some expect a V6 engine as well.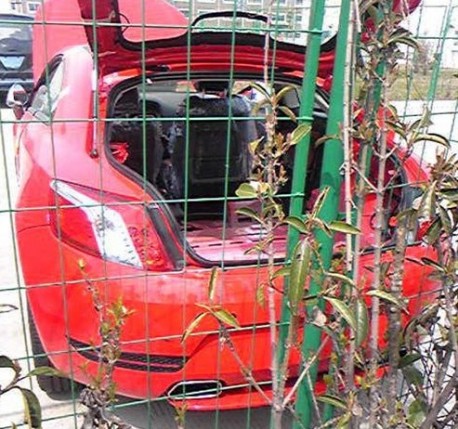 I really like that little lip under he exhaust. What Chery will bring to the show remains a mystery for now. Sure is that the company is at least working on two sportcars, and that is good.