SAIC-GM-Wuling makes minivans and the Chevrolet Spark. SAIC-GM wants Wuling to become an entry-level brand so it needs more cars to sell. Wuling showed a concept sedan called 'Demo Car' on a dealer show in 2009, wearing Wuling-badges. But it seems the new sedan will hit la market with a different brand name, not Wuling but Baojun. Info on the logo and name leaked from 'China Trademark Net', a website where companies can register trademarks.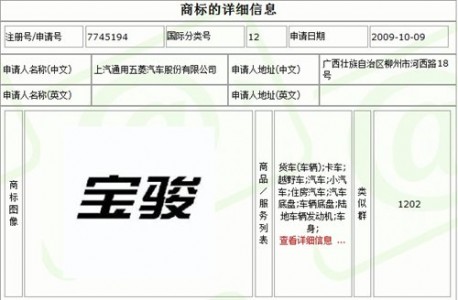 Baojun, 宝骏, means 'Treasure Spirited-horse'. If Baojun becomes the brand then the car still needs a name. Earlier we heard the Demo Car was to be called Wuling GP5, it now could become Baojun GP5. At the same time we heard the GP5 was to be unveiled at the Shanghai World Expo. No more news about that but the Expo runs until November 1 so there is plenty of time left.

SAIC-GM-Wuling registered a similair logo's as well (left). This is normal practice to prevent others using something that loox like yours.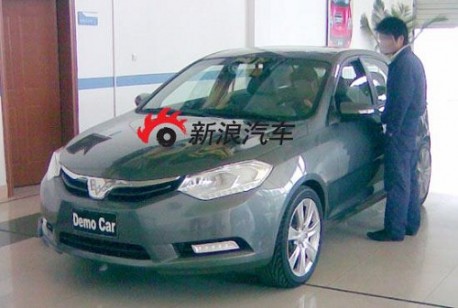 Demo Car.