Last week we heard FAW-Hongqi was seriously considering production of the CA7600L V12 limosine, to be priced around 4 million yuan. Today's spy pics however, tell a slightly different story. They show a camouflaged Hongqi HQE, based on the 2005 HQD concept car.
FAW announced in 2008 that is was going to make a limited series of the HQE for government use, the car was scheduled to debut at the military parade in Beijing on August 1 2009. It did, but with a new front in traditional Hongqi-style and a new name; the CA7600L, which made it to the Beijing Auto Show in April.
So here we have the old car, back from the ashes, getting ready for production. It will get the 6 litre 300kw V12 and according to the latest information get a price tag of 3 million yuan. Not sure what this means for the production plans for the CA7600L but I don't think Hongqi will make two almost similar limo's at the same time.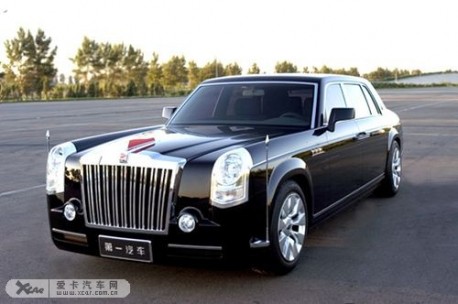 2005 Hongqi HQD concept, later renamed to Hongqi HQE.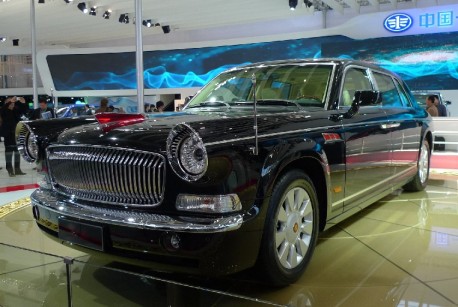 2009 CA7600L at the Beijing Auto Show.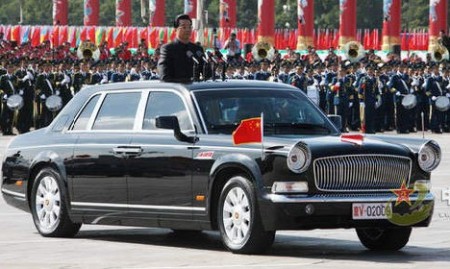 2009 CA7600L at the August 1 military parade in Beijing. It has a special roof so president Hu Jintao can stand up and wave to the troops and people. He really liked.
More spy shots of the HQE: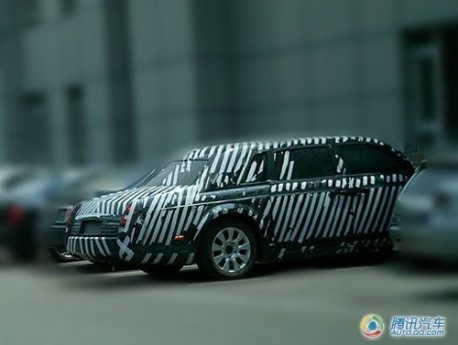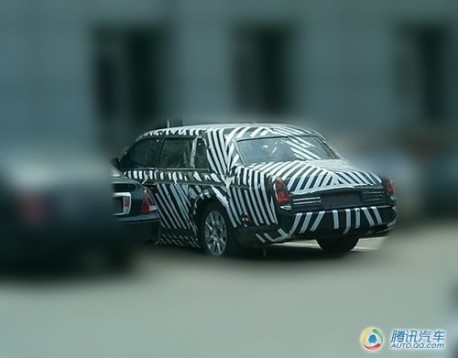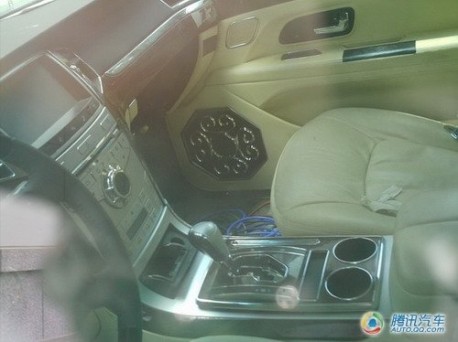 See door; funky speaker-design.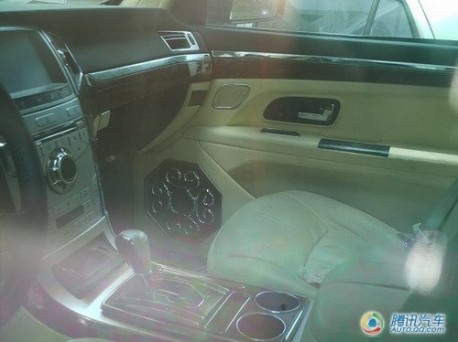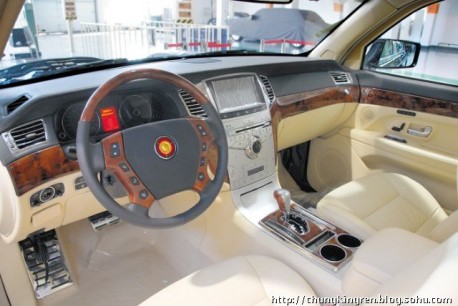 The CA7600L's interior, loox the same except for the speaker and some other details in the door.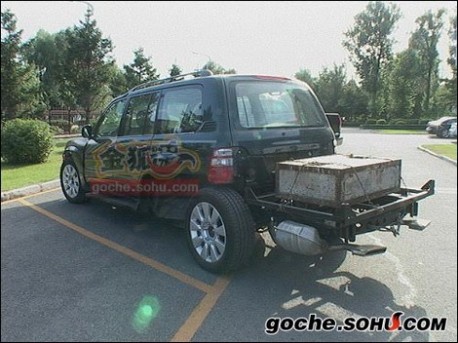 The CA7600L's chassis is based on a stretched chassis from a Toyota Landcruiser Prado. On the pic the chassis with added weight behind the rear axle for testing. Note the alloys, the are the same as on the CA7600L.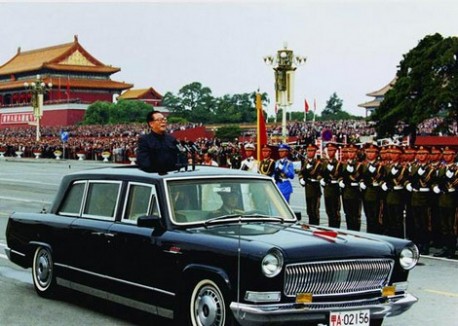 'Traditional' Hongqi CA7600J.