The B90, codenamed C303, will be the top model of FAW's Besturn brand, it is based on the new Mazda 6 and will arrive in 2011. FAW has a joint venture with Mazda, FAW-Mazda, they make the new 6, the old 6, the 5 mpv and soon the 8 mpv as well. Besturn now sells the B50 and B70 and is working on the entry-level B30 that is based on the very old Volkswagen Jetta.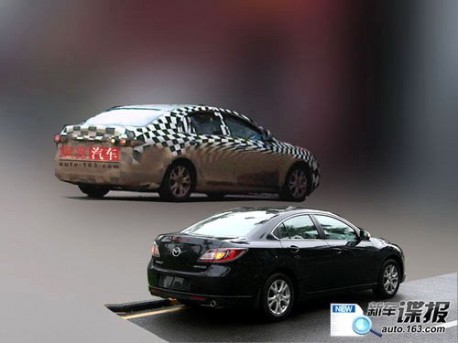 The B90 will get a new front and back and that is about it. Basic shape is identical compared to new Mazda 6.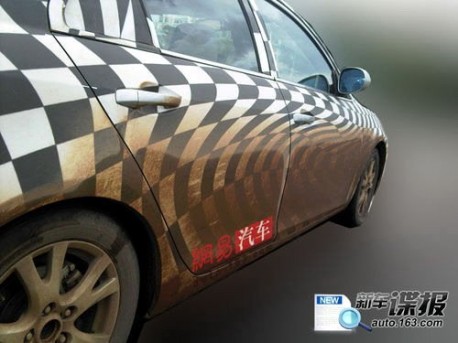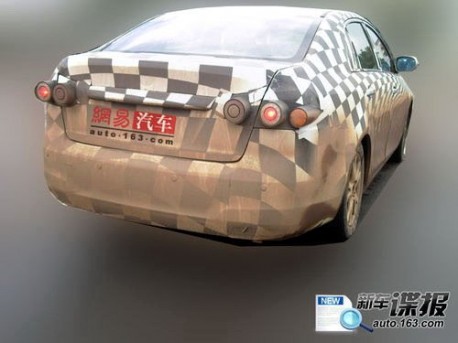 Not sure whether these light make it to production but they do look very cool.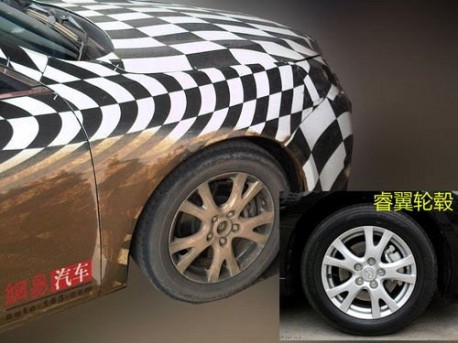 FAW doesn't bother to hide the Mazda-connection, even the wheels are the same on this development car.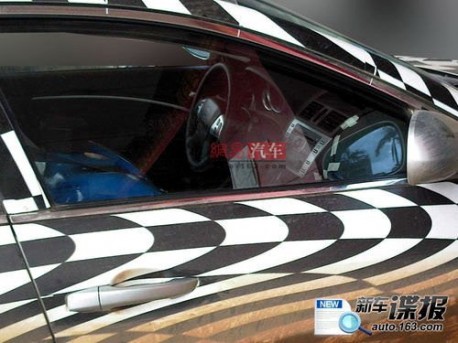 Same for the interior, that's all Mazda6, guess they will use a FAW-logo on the wheel.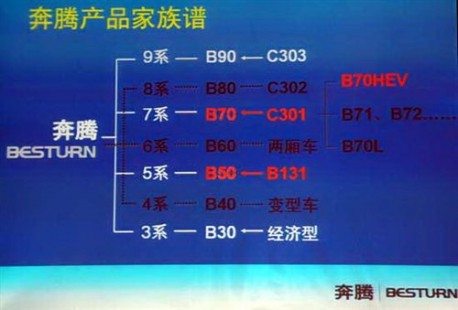 FAW's masterplan for Besturn, still awaiting the B40, B60 and B80. Those will likely be not sedans but mpv's or suv's. The B70-range will get a HEV, 'Hybrid Electric Vehicle', a coupe and a stretched 'L' for more pleasure in the back.