Saakha and Universal Automobiles, the exclusive distributor of Geely Vehicles for Nepal, will soon be launching the Geely LC crossover vehicles in Nepali market. The vehicle is expected to be in the market in December. Geely LC Cross is the crossover version of its Geely Panda mini car.
"Customers prefer the cute look of Panda and we are certain that they will like the trendy design of its crossover as well," said Prabal Saakha, the managing director of automobile division of Saakha Group, the parent company of Saakha and Universal Automobiles.
"Geely LC Cross does have the looks of a more rugged off-roader and it is an impressive vehicle in terms of build quality. The super minis have scored big for Geely as proof of its strengthened designing capacity."
The crossover is styled like a mini SUV. The two versions – mini car and the crossover – have the same wheelbase of 2340mm, while crossover is a bit longer and higher than the hatchback.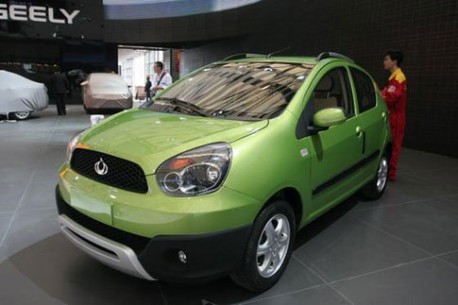 "Geely is ranked number 33 among the world´s car manufacturers in terms of production with 216,774 units in year 2007. In 2010, just three years later, Geely´s production almost quadrupled to 802,319 and its ranking climbed to 20th," said Saakha, explaining that the quality and image of Chinese cars have improved drastically over the years and they no longer need to fight for their existence in the market. Geely also purchased the world renowned brand Volvo in 2010.
LC Cross has different features like raised suspension, all-black interior, power steering, power window, air conditioner and central lock. The car received five-star rating in safety from China N-CAP and is the highest scorer of C-NCAP by a domestic brand in Chinese crash test history. "We are planning to sell about 100 units of this car in a year," said Saakha.
The company is planning to introduce two variants in the beginning and will bring in more if there is a demand. The car will be competing with the entry level hatchbacks and the lower variant of 1300 cc car is estimated to cost around Rs 1.5 million. However, the price of the higher variant has not yet been decided.
Geely LC Cross
Rs 1.5 million and above
Displacement: 1300 cc
Mileage: 11 km per liter (city drive), 15 km per liter (highway)
Via: MyRepublica.com.