This old beauty is the Wuling LZW6370 minivan, made from 1998 until 2003 by Liuzhou Wuling, a car-maker from the great city of Liuzhou in Guangzi Province. The LZW6370 was born way before the founding in 2002 of the SAIC-GM-Wuling joint venture which is now the biggest minivan maker in China.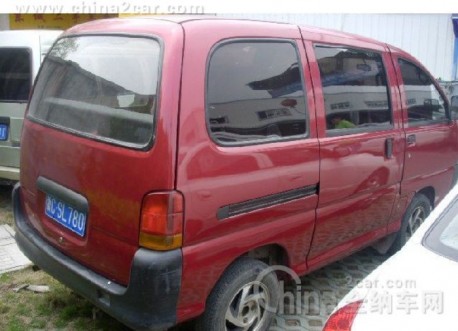 Power came from a '476Q' 1.3 liter 4-cylinder engine with 54kw and 101nm mated to a five-speed manual. Top speed was a claimed 125km/h. Size: 3880/1560/1860, wheelbase was 2080mm. Not an extremely small car and an even better deal when you looked at the price, in 2000 the basic LZW6370A cost only 60.000 yuan. Price could go up to 70.000 when you got hot on the option list which included a radio-cassette player, alloy wheels, central locking and fog lights.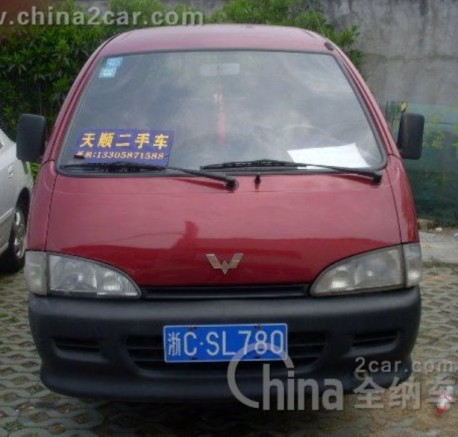 These day there aren't many LZW6370A's around anymore, but sometimes they suddenly pop up on second-hand markets in the countryside. They have been long banned in the big cities because their engines were far too dirty, in the countryside nobody cares about anything dirty…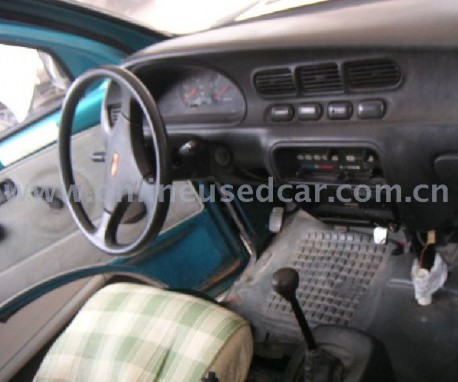 Dash almost futuristic in design, typical '90's style.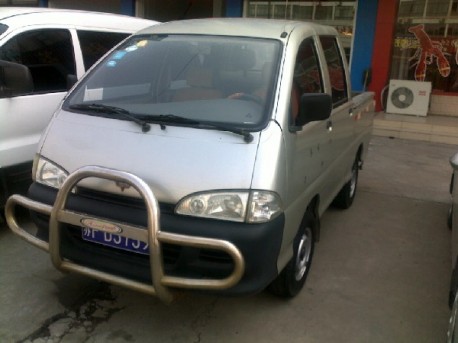 There was also a pickup called LZW6370Ei.
Via: China2Car,  OnlineUsedCar, HX2car.