Our spied managed to snap a few pics from the new Youngman-Lotus SUV arriving at the exhibition hall for the Beijing Auto Show. The SUV is officially still a concept but it is basically good to go, it will be listed on the China car market before the end of this year.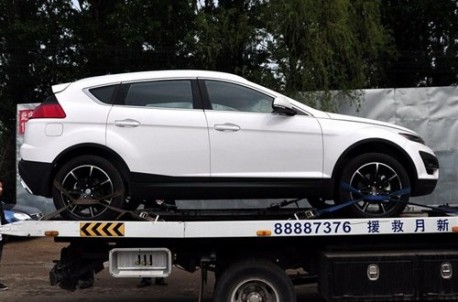 Youngman, of Saab-fame, didn't even try to hide their new car. Youngman makes Malaysian Proton cars in China under license and sells 'm under the Youngman-Lotus brand. Proton is, at least at the moment, still the owner of British Lotus. We heard rumors that Youngman is interested in buying it and that would bring all Lotus' firmly together.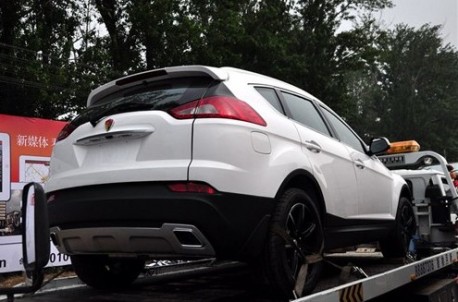 Power will come from two Mitsubishi-sourced engines: 1.8 and 2.0. Youngman is still working on their own new 1.5 turbo which will be available for the SUV and other Youngman cars in the future. Price for the SUV is expected to start around 150.000 yuan.