This is the new Hongqi H7, it debuted at the Beijing Auto Show and it will be listed on the Chinese car market before the end of this year. The Hongqi H7 has to compete with such fine cars as the Audi A6L, the Benz E-class, BMW 5-series and Volvo S80. Well, the grill loox certainy got more chrome than all competitors together. Good start…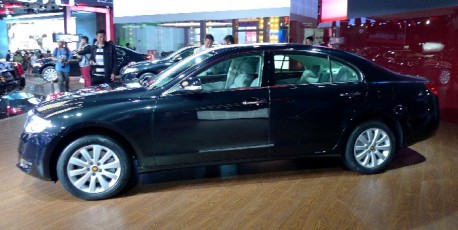 The rest of the car is much less impressive, lotta sheet-metal, not much shape, not much 'design' and certanly not a lot of fun. Perfectly fine car for mid-level government officials in China, who ate boring and prefer boring. The Hongqi H7 is based on the Toyota Crown made by the FAW-Toyota joint venture. Power comes from three engines: a FAW-developed 2.0 turbo and two V-sixes from Toyota: 2.5 and 3.0, these engines also power the Crown.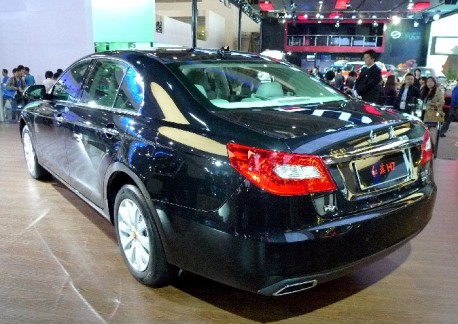 A Hongqi-designer's idea of creativity: add a little white piece in red light. Dynamic it ain't!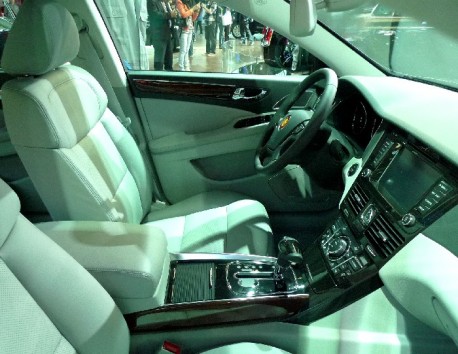 Interior is not bad, materials seemed fine enough. Some wood, some chrome, some leather. Screen doesn't seem to fit too well, probably a pre-production car. Hongqi brought a grand total of four H7's to the show, they were parked close to each other  on the booth, and they were all painted the same color black. Beat that for boring. Interior pics are a bit crappy because I had to shoot through the window, the doors were locked and staff refused to open them.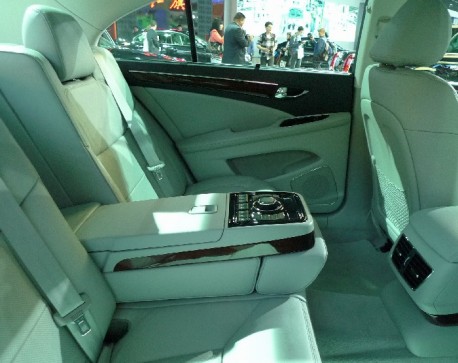 Enough space for dignitary and the karaoke-girl.