Skoda is working on a facelift for the Superb, it will debut in Europe in early 2013 and in China in the third quarter of 2013. These spy shots are, according to Chinese media, the very first pics of the 2013 Superb in the world. The facelifted car will get an all-new front, design-wise in line with the Skoda MissionL concept.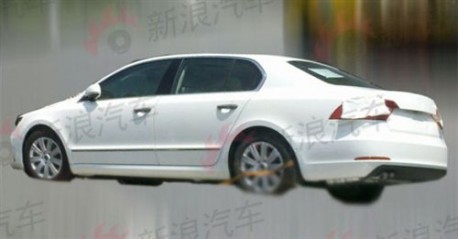 The Superb is made in China by the Shanghai-VW joint venture. Price starts at 170.000 yuan and ends at 270.000 yuan. Three engines available: 1.4 TSI, 1.8 TSI and 2.0 TSI. The Superb has become a popular alternative for various Volkswagen-branded sedans, it doesn't however steal to many sales from other auto makers.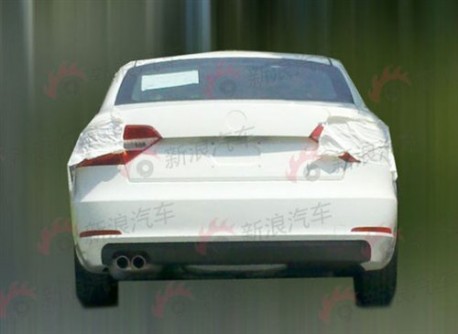 More changes at the back, license plate frame moved from the bumper to the boot cover, light-clusters are new and small reflective strips have been added in the lower bumper. More spy shots of the 2013 Superb will likely follow soon.
Via: Sina.com.