A Volkswagen Eos is a rather boring convertible for 60+ youngsters. But this monster Eos in the great city of Dongguan in Guangzhou Province is all but boring! The good car has been prettied up with a fancy body kit that included a whole new front, a baby blue paint job, low profile tires and big racy alloys.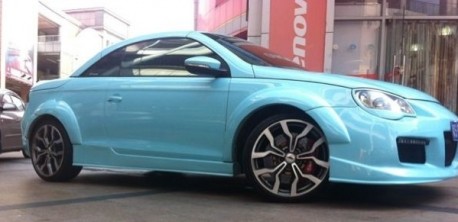 A lotta time was wisely used to design this thing. The Volkswagen Eos is imported into China, there is only one and it costs 459.200 yuan, powered by a 2.0 TFSI. Convertibles are not very popular in China thanks to noise, air pollution and traffic jams but Chinese car buyers are slowly warming up the the open ride.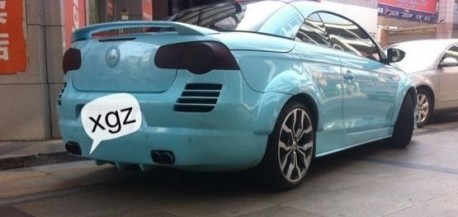 Great air vents under black rear lights. Exhaust pips a bit on the small side.
Via: Weibo.