The Audi A1 Sportback (aka A1 five-door) has been launched on the Chinese auto market. Audi celebrated the launch with a small party yesterday evening which featured the kinda famous Taiwanese singer 'Ms. Elva', and some strange male dancers.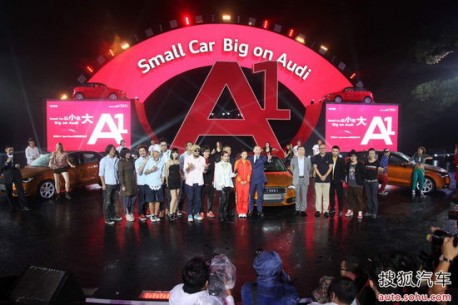 Don't let the Chinese make up new slogans! Horrible indeed. But what an harmonious party there! Rappers, businessmen, cool people and a famous sportsgirl, wearing a red sportsuit, but sadly I don't know who she is or what sport she does, Chinese media don't know either. She must then, play badminton.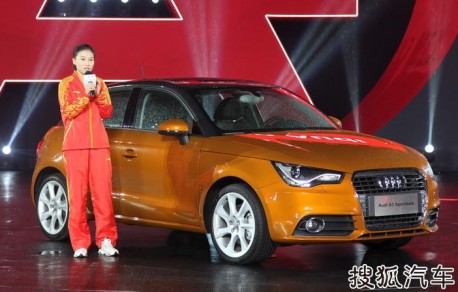 If anyone knows more about this muscular woman, please let us know in the comments.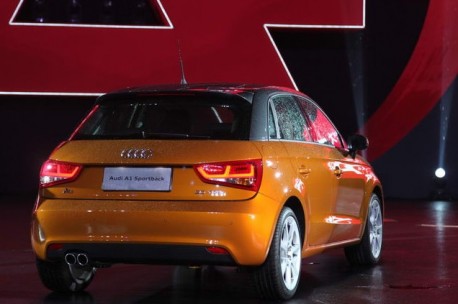 The Audi A1 Sportback is imported into China to compete with other cool and overpriced cars such as the Mini and the Fiat 500. The 3-door A1 was launched late last year. The 5-door is priced from 234.800 yuan to 299.800 yuan. To compare; the China-made Audi A4L starts at 272.000 yuan. Lone engine is a 1.4 TFSI with 122hp and 200nm, mated to a 7-speed DSG. The engine is called '30 TFSI' in China, in line with Audi's other extremely confusing new model-names.
Via: Sohu.