This is the new Haima M3, it will debut later this week on the Guangzhou Auto Show. The Haima M3, formerly known as the Haima V30, is a new mid-size sedan that will be launched on the China auto market just before the end of this year. A sharp looking vehicle with an even sharper name!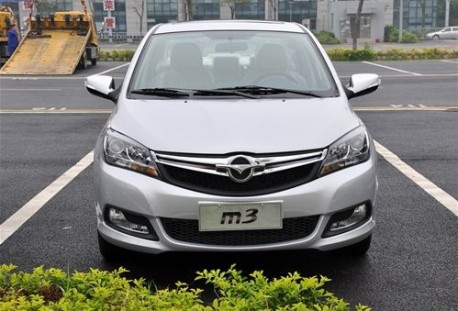 Price will range from 50.000 to 70.000 yuan. Chinese media say the platform is all-new, meaning there isn't any old Mazda underneath anymore. Power will come from a 1.5 with 104hp and 147nm, mated to a five-speed manual or a 4-speed automatic. Earlier on we heard the engine had 110hp, but it is even less… Size: 4545/1737/1495, wheelbase is 2600.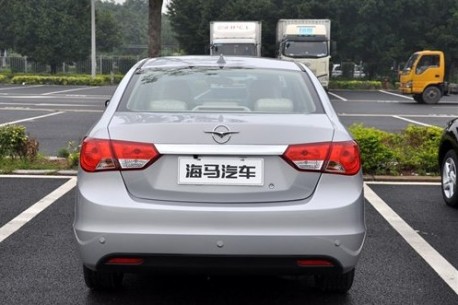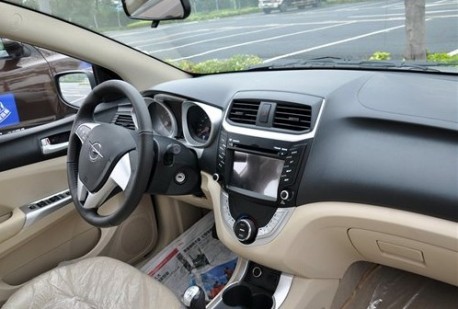 Big screen!, that's the trend. Manual gearbox here. Loox fine overall but details still a bit crappy, check how dash is 'connected' to center tunnel. Plastic over plastic, with some glue I guess.