Spy shots showing the upcoming NIO EC7 testing in China. The EC7 is a new full electric coupe SUV. It features a sporty design with a racy pop-out spoiler at the rear. The NIO EC7 will launch on the Chinese car market in the middle of next year.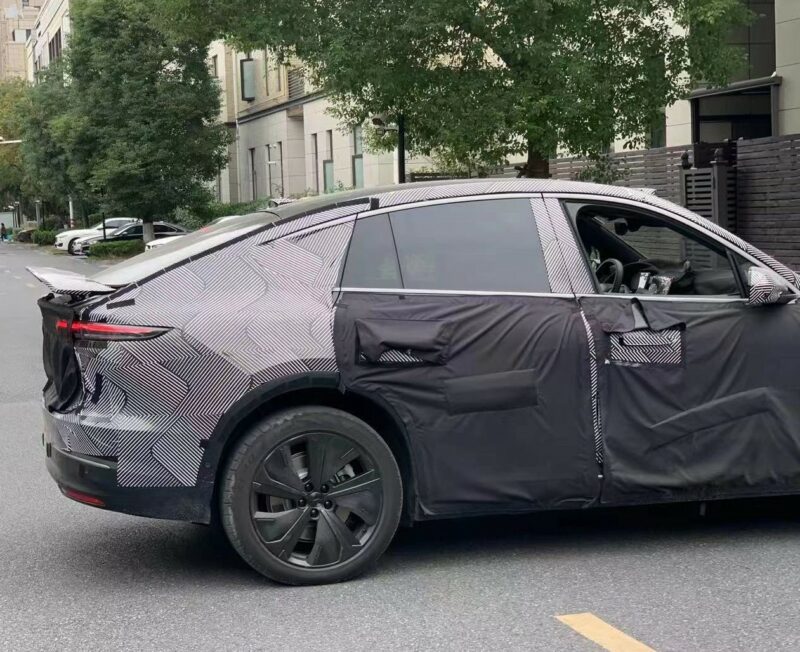 Amazingly, the new NIO EC7 will be the 7th car in NIO's lineup. There is no new Chinese EV maker that expands their lineup as fast as NIO does. But whether this is a good thing is not entirely sure. Some of their cars appear quite similar in size and kind, and will likely cannibalize on each other rather than take market share away from other car makers.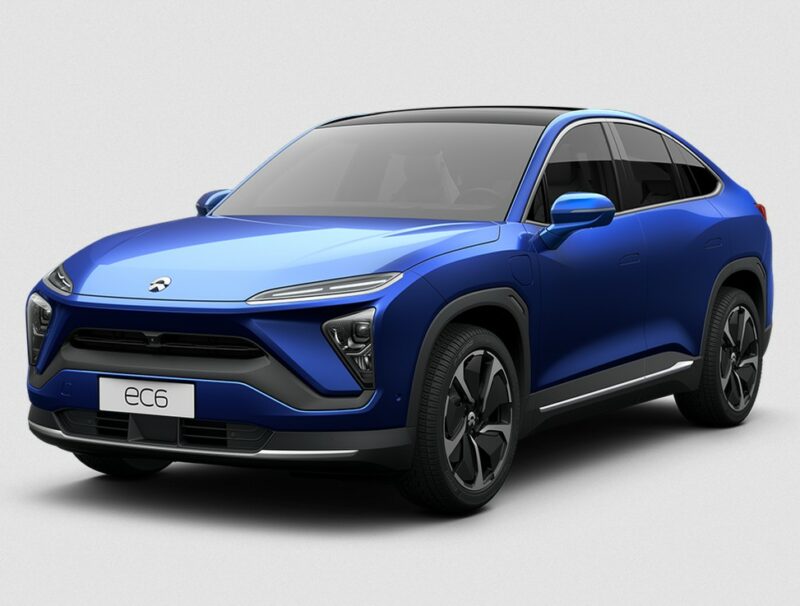 The EC7 will be positioned above the NIO EC6. The EC6 is a coupe SUV as well. It is closely related to the NIO ES7 SUV. The EC7, in turn, is related to the recently launched NIO ES7 SUV.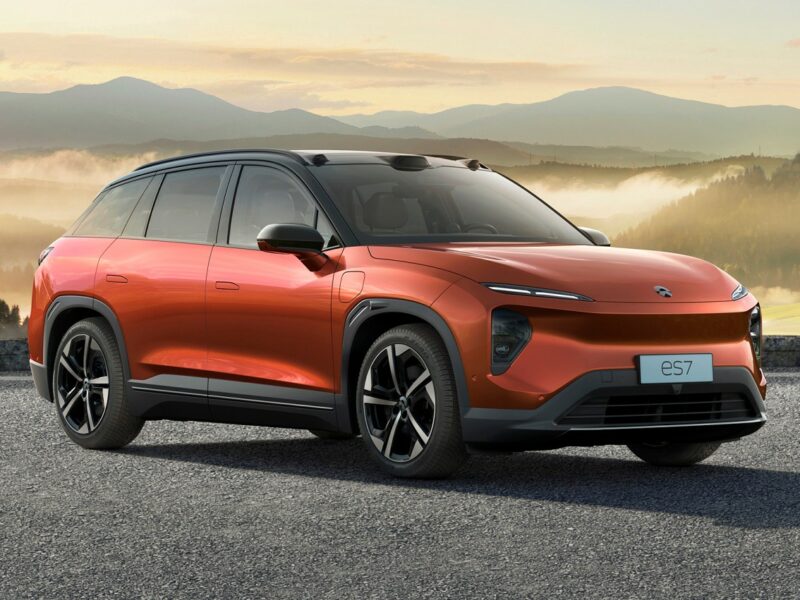 Like the ES7, the EC7 will be based on NIO's NT2.0 platform. It'll get the latest NAD (NIO Autonomous Driving) technology, including NIO Aquila Super Sensing and NIO Adam Super Computing. The power train will be similar too: twin-motor, some 650 hp and 850 Nm, 75 kWh or 100 kWh battery pack for 485-620 km range. NIO is still working on a 150 kWh version of the ES7. When that's ready, the EC7 will undoubtedly get it too.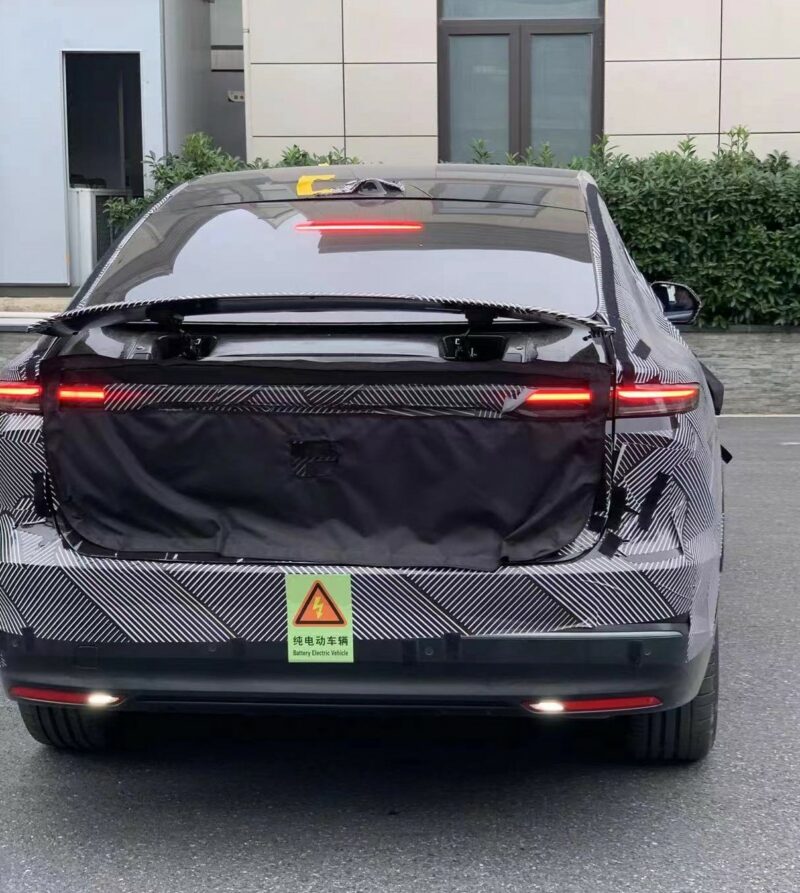 The rear with the pop-out spoiler, the typical NIO lights, and the cool electric vehicle warning sticker, obligatory on electric test vehicles of any kind.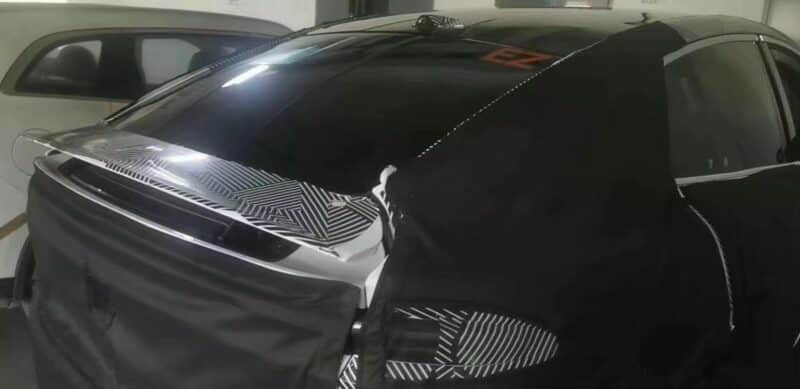 Another EC7 test car was seen earlier on in a parking garage.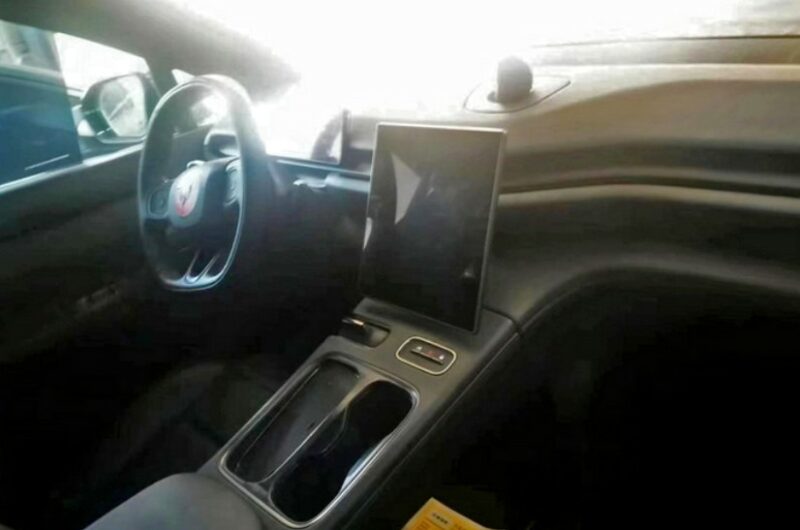 The interior appears to be largely the same as in the ES7, with a 12.8 inch touch screen in the center and Nomi the digital assistant on dash-top.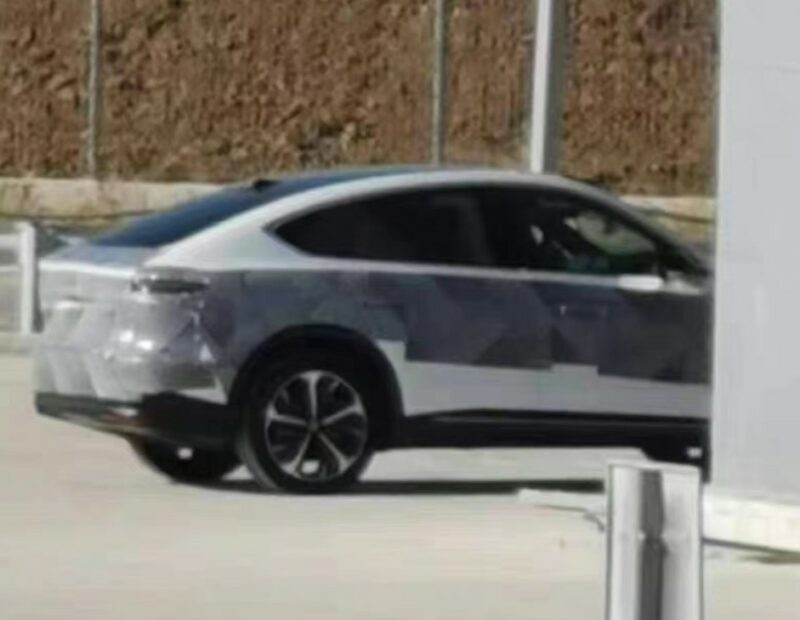 Finally, a test car was spotted near a test track, wearing much less camouflage than the other test cars. More on the new NIO EC7 coupe SUV as we get it!