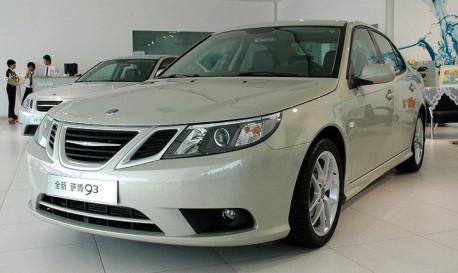 Defunct Swedish carmaker Saab is again in the spotlight following a local newspaper story that its new owner signed an agreement with an investment company in Qingdao to build a plant making both conventional and electric Saab-brand cars in the eastern Chinese city.
The report from Qingdao said the plan calls for a 10 billion yuan production facility with a designed production capacity of 400,000 vehicles a year. Saab was acquired by National Electric Vehicle Sweden AB last August, which hopes to revive the brand with a battery-powered version.
NEVS confirmed its plan to produce vehicles in Qingdao in an emailed statement to China Daily but declined to comment on details of the Chinese-language report.
It also said that the city government of Qingdao, through its investment company, has taken a 22 percent share in NEVS for 2 billion Swedish krona ($310 million).
"Further investments will be made in a joint venture company in China," the statement said.
Fundamental change
The latest move marked a fundamental change in the NEVS business plan. When it bought Saab last summer, the company said that it would not produce automobiles anywhere other than Saab's former Trollhattan plant.
Industry observers said it would be logical for NEVS to make cars in China since the company has always seen the nation as a key market for its future electric products.
The Chinese government has set a target of 500,000 electric and plug-in hybrid vehicles on the road by 2015, which would rise to 5 million by 2020. The ambitious blueprint was used as an important argument when NEVS won the bid for Saab.
"Qingdao is a long-term strategic partner that (can also be) a large customer," CEO and majority owner of NEVS Kai Johan Jiang said in the statement. Though a Swedish citizen, Jiang is a Chinese native and his hometown is in Shandong province where Qingdao is located.
The city is "an ideal place to develop and make premium cars" due to its leading economy in the province, favorable location on China's east coast and its existing auto parts suppliers, the company said.
But analysts are not optimistic about the plan.
Both NEVS and the Qingdao investment company have no license to produce vehicles and the project needs approval from the National Development and Reform Commission, they said, noting that China's regulators have become stricter in approving new projects because they want consolidation in the nation's fragmented automotive industry.
"There is always a risk of failure before the government offers final approval," said Jia Xinguang, an independent auto analyst based in Beijing.
Many difficulties
Even if the deal gets the green light from the government, there are still many hurdles, analysts said.
They noted that major problems include the lack of maturity in China's new energy vehicle market, scarce charging stations, higher prices for the vehicles, limited driving range for electric cars and the safety of the batteries. Market data shows that only a few thousand electric cars were sold in China last year.
Latest chapter in Saab story now set in Qingdao
Yet Zhu Bin, an auto analyst with LMC Automotive, noted "more car buyers in China will go after diversified and individualized products, so the opportunity for the Saab brand is there".
"But it surely cannot win the market with a single 9-3 car, which is sort of an old model," he said, questioning whether NEVS has sufficient capital to invest in new technologies and new, attractive products.
"The auto industry is money consuming," he noted.
In addition to the current Saab 9-3 model, NEVS also bought rights to the Phoenix platform, a future-generation Saab vehicle, when it finalized its acquisition last year.
But according to Alfred Tian, an independent analyst who has followed the case closely, only about 65 percent of the R&D work on the Phoenix platform had been finished when Saab went bankruptcy.
"It would still require huge investment and about two years to finish the work and roll out a brand new model based on the platform," Tian said.
NEVS said the company is now studying the feasibility of beginning production of the last-produced Saab 9-3 model in the second half of this year. The first electric vehicle model is planned for launch in early 2014.
"It's not easy to meet the schedule, as most of the former suppliers and dealerships for Saab have closed down and some changed to serve other brands," Tian said, noting that in the industry it usually takes at least 18 months to investigate and certify a new supplier.
Via: ChinaDaily.