After months of teaser videos and spy shots, Denza has officially launched its second model, the D9 MPV.
In recent months, excitement has been building as yet another Chinese automaker geared up to bring an electrified MPV to market, and the D9 does not disappoint.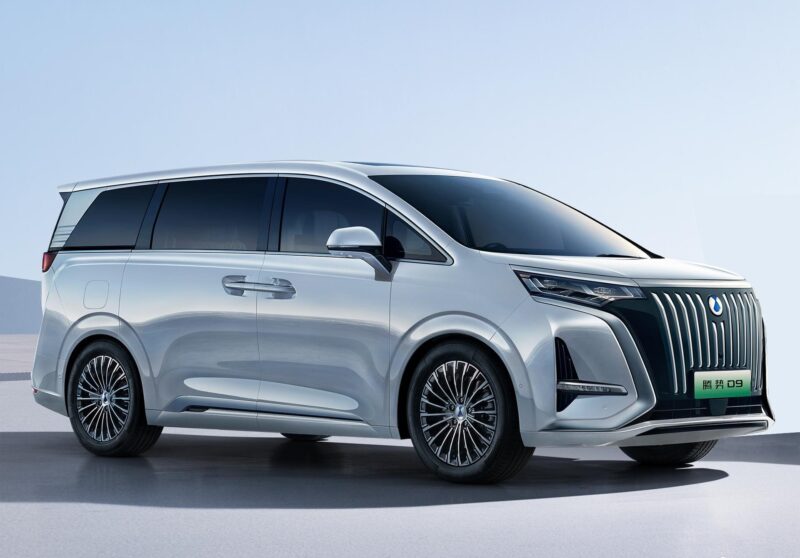 Sporting the de facto giant grille and measuring 5.25-metres long, the D9 is no shrinking violet. Its bold design represents renewed confidence and purpose since Mercedes-Benz diluted its share in the brand earlier this year, reducing its stake in the JV with BYD from 50% to 10%.
Now under the direction of BYD, themselves exhibiting supercharged levels of success, could Denza finally be ready to realize its untapped potential?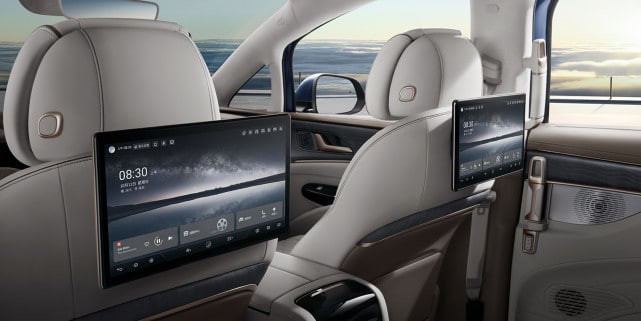 Hello New Epoch
Denza's use of the word 'epoch' in the build-up to the launch symbolizes the importance of this moment to the brand.
Launched in 2010 as a collaboration bringing the best of East and West together, Denza never really took off. Their egg-like 500 won few hearts, while the BYD Tang-based X is competent and stylish but more a placeholder.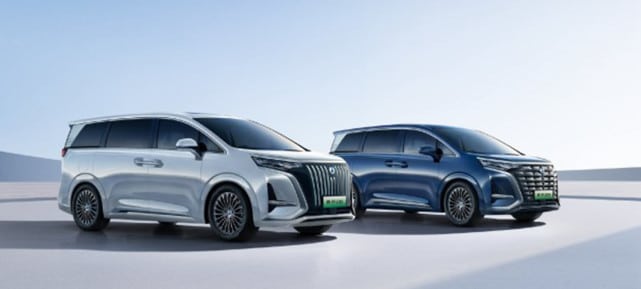 The D9 launch aims to change all that. The D9 will be available as a plug-in hybrid or full battery-electric car and in two- and four-wheel drive guises based on a brand-new chassis.
That vast interior seats 4 or 7 depending on the layout chosen, with second-row passengers getting the royal treatment. Seatback display screens, captain's chairs, and armrest touchscreens control various luxury features.
What Did We Learn At The Launch?
Social media posts and pre-launch videos gave us plenty of info about the new car, so what was Denza holding back? As it turns out, quite a lot.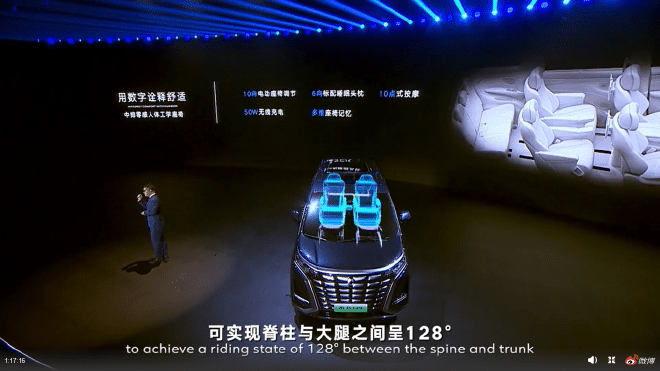 Let's start with the main headlines. Size-wise the D9 will measure at 5.25-metres long, 1.96-meters wide, 1.92-metres tall, and a wheelbase of 3.11-meters.
At launch, four hybrid and two full electric options will be available, the hybrids ranging from 335,000 RMB to 445,000 RMB (49,300 – 65,600 USD), and the BEVs ranging from 390,000 RMB to 460,000 RMB (57,500 – 67,800 USD). A super-luxury four-seat version will cost 660,000 RMB (88,400 USD).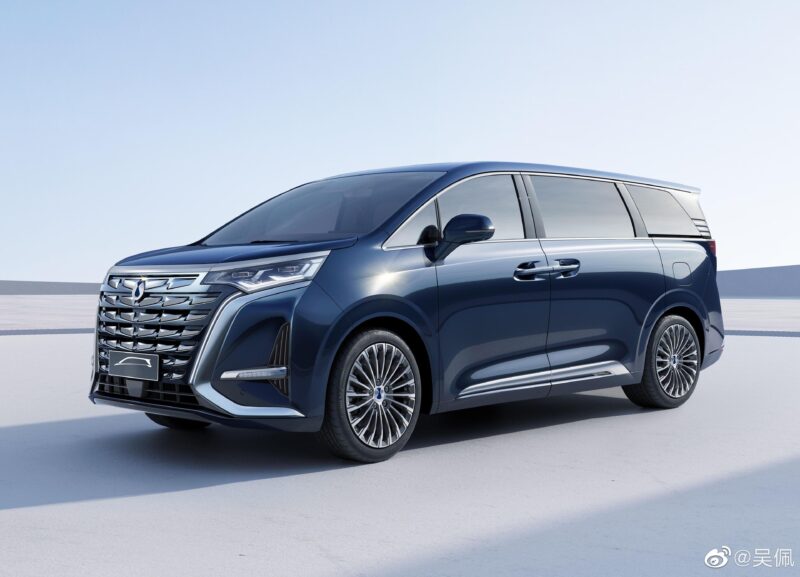 Driving range in the hybrid models is between 945 and 1040km, with 190km of pure electric range, up to 80kW DC fast charging, and fuel consumption as low as 6.2-liters per 100km.
The hybrid versions see a 1.5-liter turbocharged petrol engine mated with an electric motor in the new EHS170 electric hybrid system and a 3-in-1 rear-drive hybrid assembly.
Full electric versions can travel over 600km on a single charge and have a maximum charging power of 166kW.
Luxury Redefined
Driver and passengers get a wealth of technology at their fingertips. Seven screens, three in the front, two on the front seatbacks, and two in the second-row armrests, keep multimedia at your fingertips. A heads-up display also helps to keep eyes on the road.
The two-seat back screens come equipped with 8MP cameras, a first according to Denza, which can be used for conference calls or for parents to monitor the kids.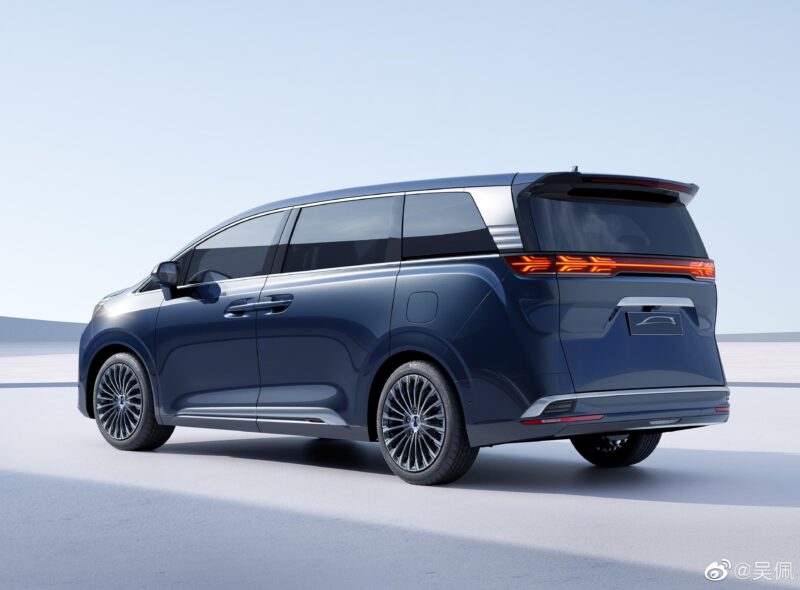 Screen mirroring of Android phones is also available on the TS Link intelligent interactive cockpit and passengers can drag visuals between the screens. The driver can also use the steering wheel to operate a built-in driving game.
Nappa leather and wood are widely used throughout, a large panoramic sunroof features, and the rear bench is 7.5cm longer than normal in the base for added comfort. Denza also claims that seven 180cm passengers can travel in comfort with seven 20-inch suitcases.
Other notable features include a smart refrigerator between the front seats, accessible by those in the second row, 10-way adjustable second row captain's chairs with footrests, heating, ventilating, and 10-point massage functions (also on the front seats – bar the footrest), and three 50kW wireless quick chargers.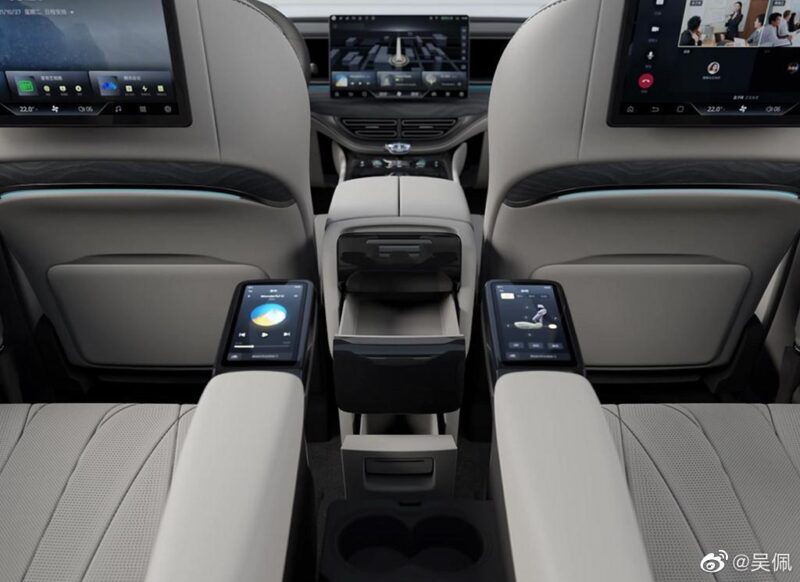 The DiSus-C electronically controlled damping system should make for a comfortable ride, as should noise levels as low as 65 decibels.
In addition, the One ID automatic driver identification remembers the various settings used by each person and applies them upon entry.
What else?
As well as all that, a few other features are worth a mention. Notably, the D9 will be capable of L2+ autonomous driving, with 5x mm wave radars and 12 ultrasonic radars among 24 sensors on the vehicle. Denza claims automatic parking will be possible, as well as a find-my-car function in tier 1 cities.
Nine airbags, including a full-length curtain airbag on each side help keep occupants safe.
Karaoke is present for in-car entertainment, two middle-row tray table schemes are available, and Denza have even created a collection of scents for the car and a custom audio signature.
More to come
During the show, it was announced that the D9 is the first of three new Denzas to launch this year with more expected in the next three years.
New models will follow a new nomenclature based on the name DENZA, so expect new models to be called D*, E*, N*, Z*, and A*. Hints suggest both SUVs and sedans are on the cards.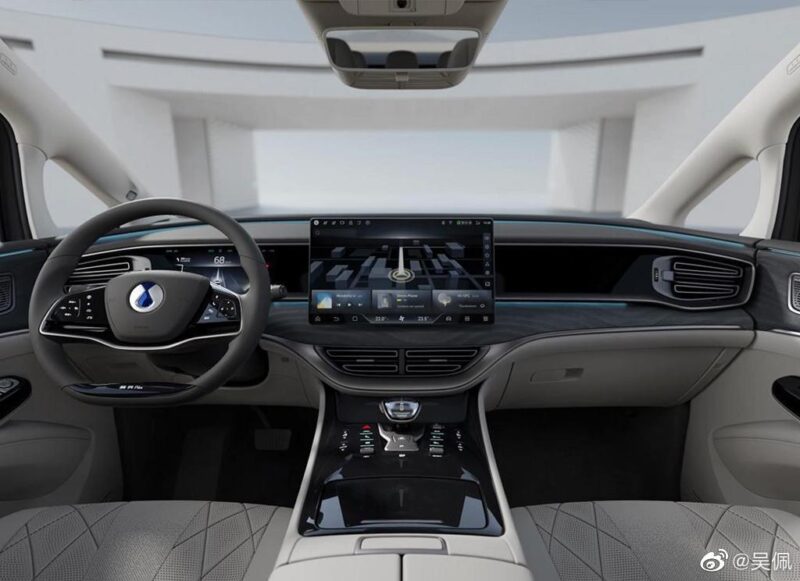 The D9 is based on the DM-i and e-platform 3.0 technology, while another platform, DM-p, may also feature with more powerful, sporty characteristics.
The new design language in use on the D9 is called π-MOTION, which represents circularity and infinite possibilities. Five colours will be available, including black, dark and mid-blues, white, and what appears to be a light yellow.
Along with a lightly adjusted logo and typeface, Denza took the opportunity to announce their new company motto too. "Be Bold. Be Boundless".
With 200 new offline stores opening in 68 cities across China, it's clear the brand are ready to make some noise.
If the D9 is anything to go by, Denza could be China's next big success and will be a brand to watch with great interest going forwards.
The Voyah Dreamer and Hongqi Q8 better watch out!