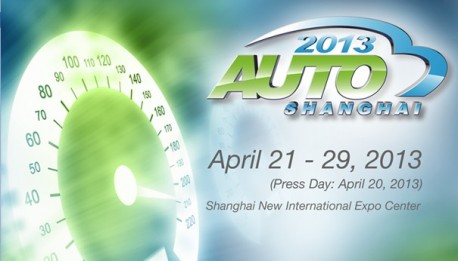 The Auto Shanghai 2013 (aka 'Shanghai Auto Show')will be held in the Shanghai New International Expo Center from April 21 to 29. The show will have a media preview on April 20. The exhibition will open to industry professionals from April 21 to 22, and to the public from April 23 to 29. This year's theme is 'Innovation for a Better Life'.
The 15th Shanghai International Automobile Industry Exhibition is expected to display the latest car models and technologies and serve as a showcase for better lifestyles brought about by green technology.
The auto show is organized by the China Association of Automobile Manufacturers, China Council for the Promotion of International Trade Shanghai and CCPIT Automotive Industry Committee. It is expected to occupy all 17 indoor exhibition halls and outdoor temporary exhibition halls. The estimated show scale will reach 280,000 square meters.
Visitors can book tickets from the Auto Shanghai 2013 official website or authorized ticket resellers from March 18 to April 17. Tickets will also be available on site from April 21 to 29.