The Volkswagen CrossBlue Coupe concept debuted at the Shanghai Auto Show, previewing a new sporty SUV that will be based on the next generation Volkswagen Touareg, which will be based on a new modular platform that will also underpin the next Porsche Panamera, Audi Q7 and Lamborghini SUV. The debut of the CrossBlue Coupe in China is no coincidence, China is the Land of the SUV where buyers can never get enough faster and bigger vehicles.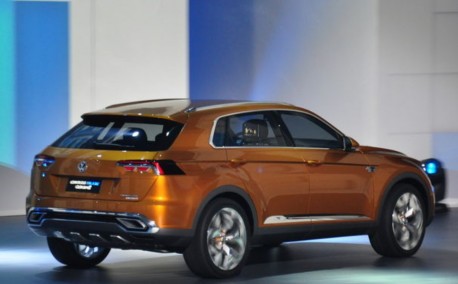 The sleek looking CrossBlue Concept is powered by a hybrid powertrain based around a 295hp V6 and a 120hp electric motor, good for a combines 415hp. With so much power on tap a hybrid might become attractive in China where car buyers traditionally think of hybrids as too expensive and too slow. The CrossBlue is mighty fast with a 0-100 in just 5.9 seconds and a 235km/h. Still, Chinese car buyers will like a fat V8 even more.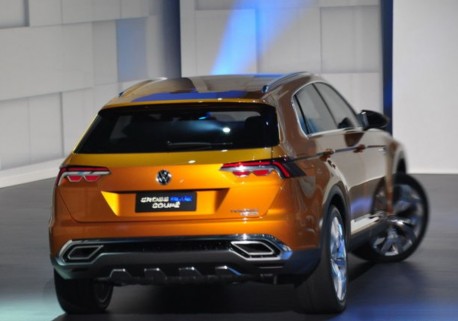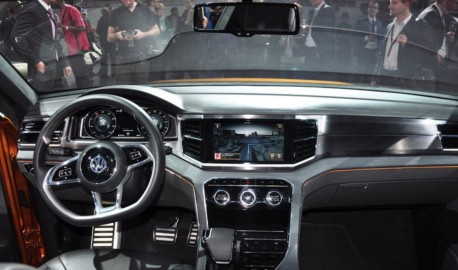 Interior very happy for Volkswagen with shiny stuff and even some orange accents. Steering wheel with a flat bottom for hybrid racing. Large 10.1 inch touch screen for maximal distraction.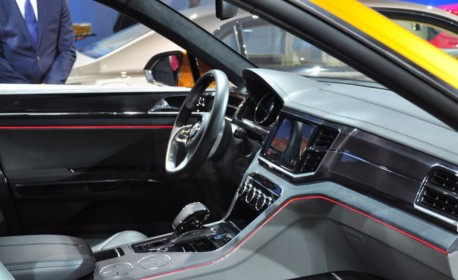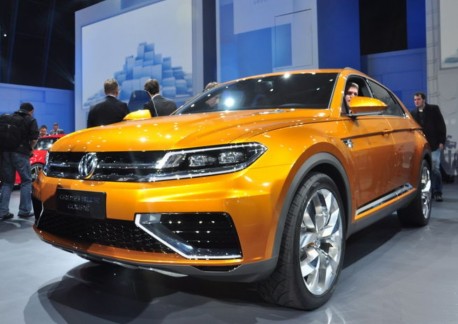 Chrome bits will please China, but should be more shiny. A car is to impress!