The new JAC A20 debuted on the Shanghai Auto Show, painted in bright orange with sporty alloys in gold, a fine combination indeed. The production version, likely with cheap plastic wheel covers, will be launched on the Chinese car market later this year, price will start around 55.000 yuan.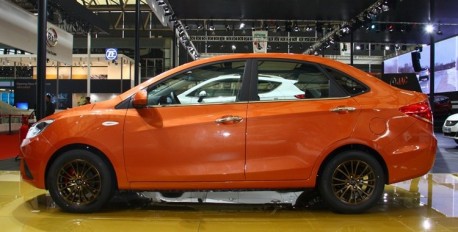 The JAC Heyue A20 will be powered by 1.3 liter and 1.5 liter four-cylinder engines. The 1.5 comes with 113hp and 146nm, specs of the 1.3 are yet unknown. The 1.5 will also be the smallest engine in the upcoming JAC Heyue A30, the biggest being a 1.8. Size of the A20: 4250/1690/1505, wheelbase is 2490. The A20 will compete with fine cars such as the Chevrolet Sail, the Chang'an Yuexiang and the Chery Cowin 2.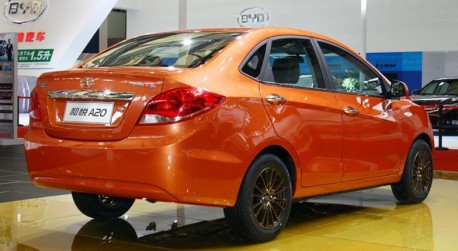 Sharp looking little car and we bet there will be a hatchback too, but JAC hasn't confirmed that yet.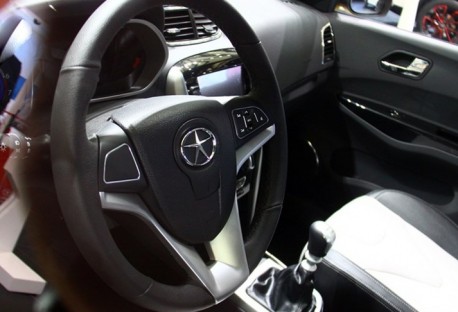 The doors remained shut so this is the best we have from the dashboard. Colors a bit on the dark side. Materials all right for the money. Small screen in the center console. Bit of chrome here and there. Nothing wrong, but noting exciting.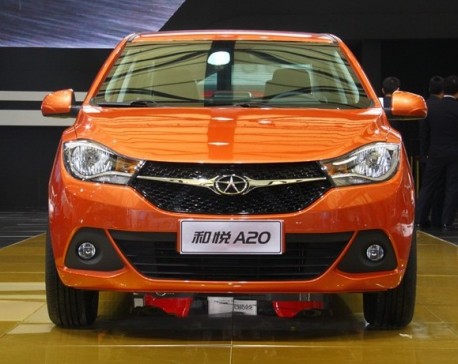 Chrome strip in grille flowing into headlights a well-designed detail.