Spy shots showing the new Chery Tiggo 5 all-naked in black in China. The Chery Tiggo 5, formerly known as Chery T21, is the successor of the successful Chery Tiggo 3. The Chery Tiggo 5 will debut on the Chengdu Auto Show in September and it will be launched on the Chinese car market before the end of this year.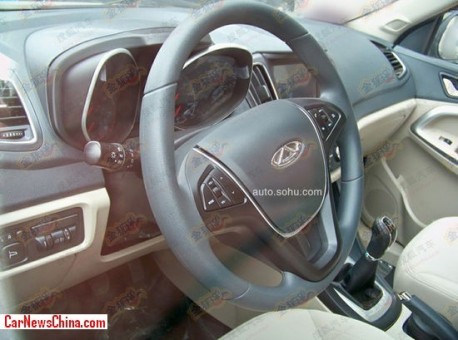 Lone engine at launch will be a 132hp 2.0 petrol, mated to a 5-speed manual, with a fuel consumption of 8.5 liter per 100km. In 2014 a 1.6 turbo and a 1.4 turbo will be added to the line-up. Price of the 2.0 will start around 100.000 yuan and end around 150.000 yuan.
Size: 4506/1841/1740, wheelbase is 2610.
The current Chery Tiggo 3 is expected to continue as a super-budged SUV for a few more years, priced around 80.000 yuan. Chery is doing exactly the same with the new Chery QQ which is sold alongside the Chery QQ3 and Chery QQ3 Sport. Cars in China die only, when they are very old!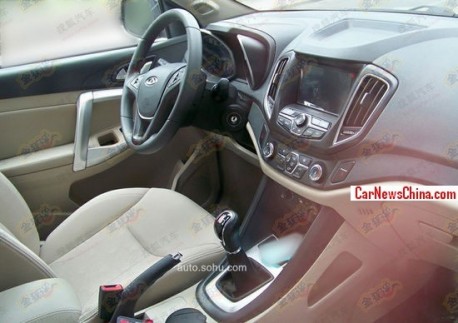 Strangely there will be no automatic gearbox available, at least not at launch. This will seriously hamper sales in China, especially among first-car buyers and women.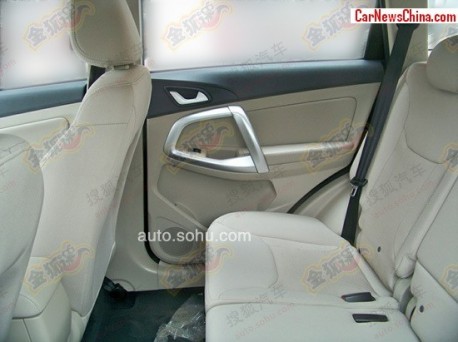 Busy design on door again, we have been seeing that a lot recently in new Chinese cars, seems to become a new trend.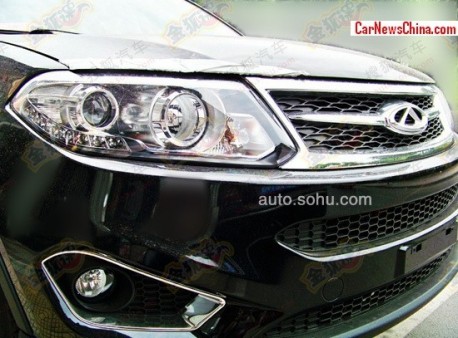 Headlight look very smart, and…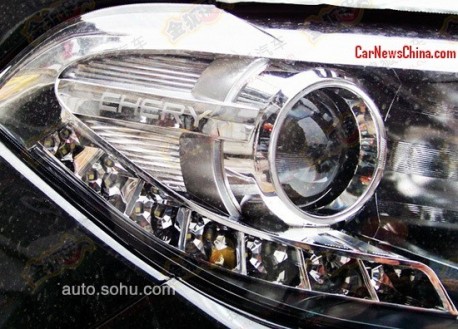 … this is just good.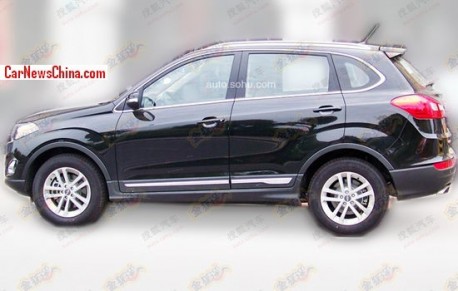 Sporty alloys, wing at the back.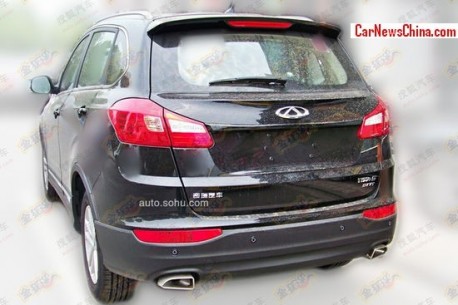 Many Chinese cars come with two exhaust pipes but usually only one actually exhaust air, the other being a fake for good looks.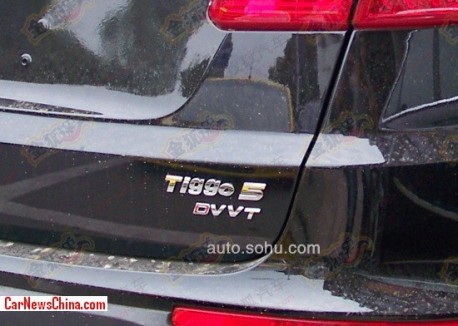 Chery spells Tiggo ans TIggo. Wel, its THeir car.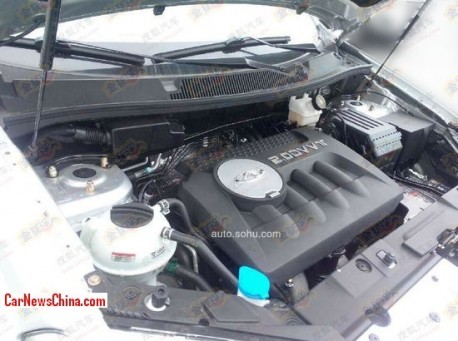 The 2.0 DVVT engine.