The Suzuki Swift Sport has been launched on the China car market. Sadly & badly it is imported from Japan and thus very expensive. Price starts at 178.800 yuan and ends at 188.000 yuan. For comparison, price for the standard Swift, that is made in China by the Chang'an-Suzuki joint venture, ranges from 59.800 to 91.800 yuan.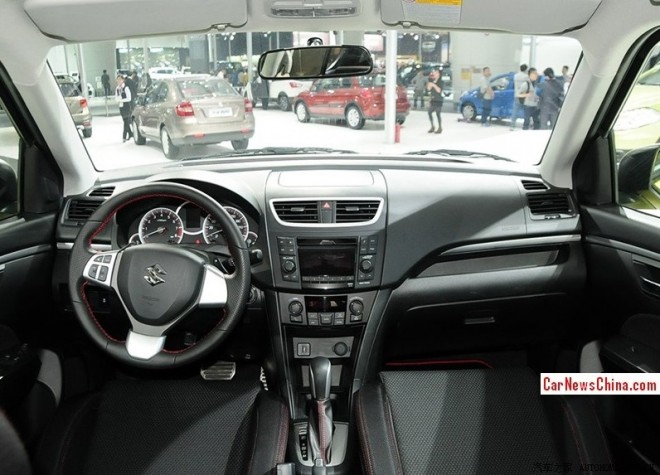 The Sport however comes with a lotta extra plastic, a very racy interior, and a special engine: a 1.6 with 136hp and 160nm, mated to a 6-speed manual gearbox or a CVT. The strongest engine in the China-made Swift is a 1.5 with 103hp, mated to a 5-speed manual or a 4-speed automatic.
But! The imported Swift Sport is still double (DOUBLE) the price of the top-spec 1.5 powered locally made Swift. That's a ridiculous amount of money for 30 horses more. This Swift Sport is not going to find many buyers we bet. Why Suzuki doesn't make the Sport in China? This is just idiotic.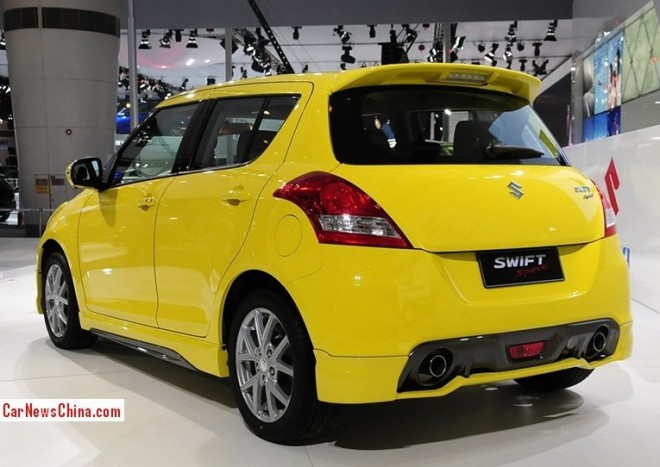 Same size, same shape, more plastic, and extra exhaust, and 30 more Japanese horses. For the price of an extra complete China-made Swift! What are they thinking?!
---