The new Lexus NX mid-size SUV debuted today at the 2014 Beijing Auto Show. The Lexus NX is meant to be hip and aimed straight at the Range Rover Evoque, but there won't be a three-door version. The NX will be launched on international markets in Q3 and launch on the China car market is scheduled for December.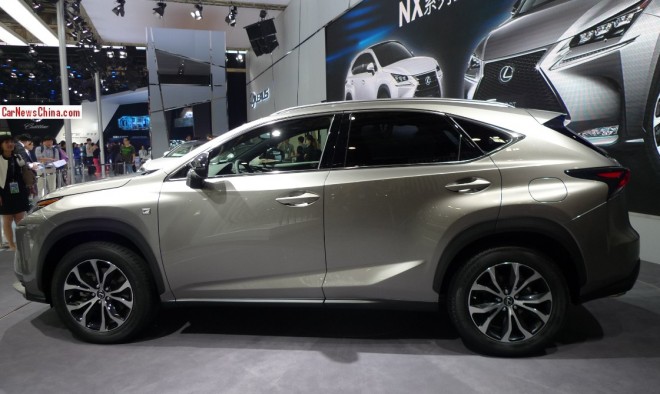 The Lexus NX comes in three flavors: this 200t powered by a 243hp turbocharged 2.0 liter four-cylinder petrol engine, the NX300h with a hybrid power-train based around a 2.5 lite gasoline engine, and the fiery fast F Sport with a 270hp variant of the 2.0 turbo.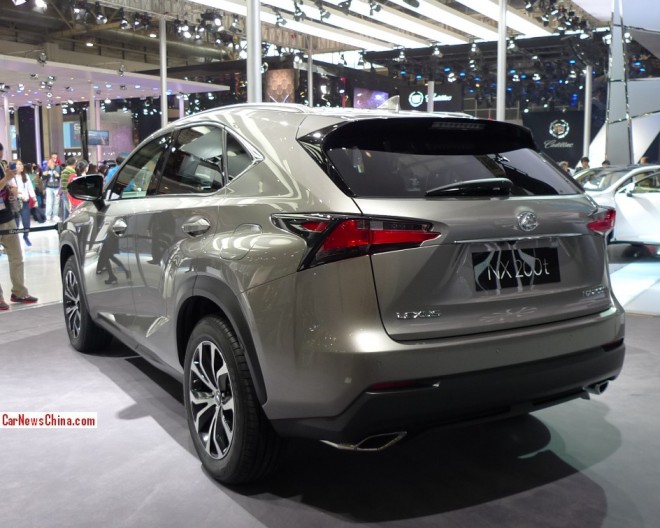 The NX marks the very first time Lexus is using a turbocharged engine. More are very likely to follow, especially in the smaller models.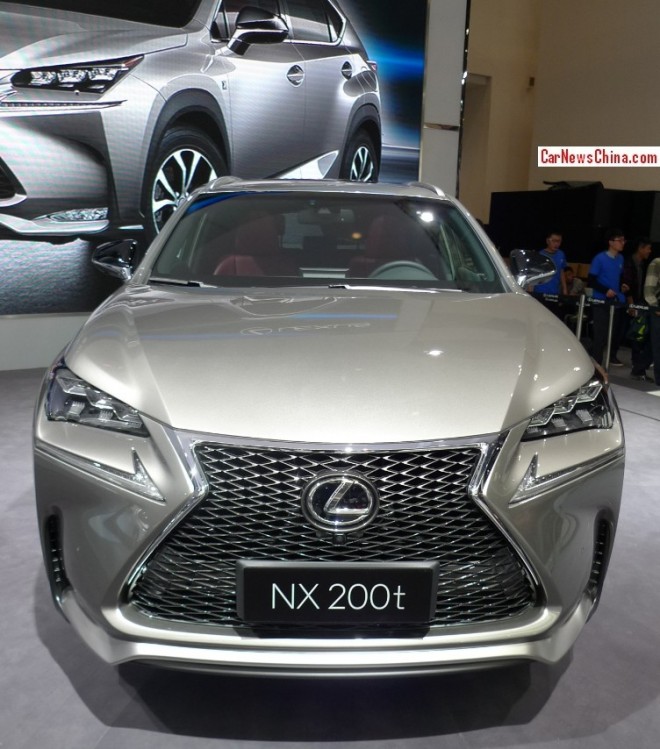 Chinese carmakers are pretty good with big chromed grilles, but Lexus beats them all.
---