Landwind has applied for patent on the Landwind E32 SUV for the China car market. The patent drawings show a trendy vehicle looking very much like the Range Rover Evoque in style and design. The Landwind E32 will be launched on the Chinese auto market in Q4, price will start around 120.000 yuan.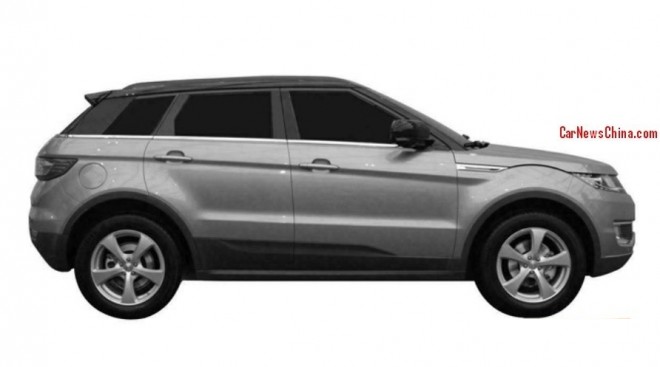 Not an Evoque, this is a Landwind…
The E32 will be powered by a 2.0 liter turbocharged four-cylinder petrol engine with 190hp and 250nm, mated to a six-speed manual or an eight-speed automatic. The E32 is based on a shortened variant of the platform that also underpins the Landwind X8.
Landwind is a brand-name of the Jiangling Motor Corporation (JMC).