An extremely sleek Audi A8L 4.2 Quattro sedan, Spotted in China in the great city of Shanghai by Reader Antoine Chalendard, thank you for the pictures! The limousine is looking just brilliant in silver and appears to be in near perfect shape; paint is crispy, chrome is shiny, no rust around, and all parts are on the car, including the Quattro badge on the grille.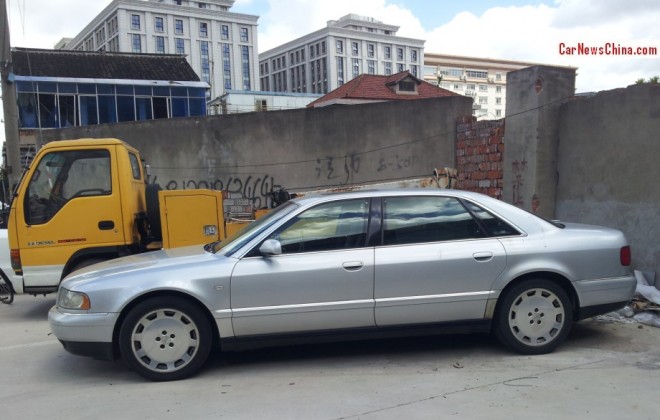 The first generation 'D2' Audi A8 was manufactured from 1994 until 2002 with a facelift in 1999, this is a facelifted car. The D2 was never officially exported to China but some cars arrived via the gray market and other misty channels. This particular car is likely an ex-U.S. example, recognizable by the small license plate areas and the unique 'flat' wheel covers.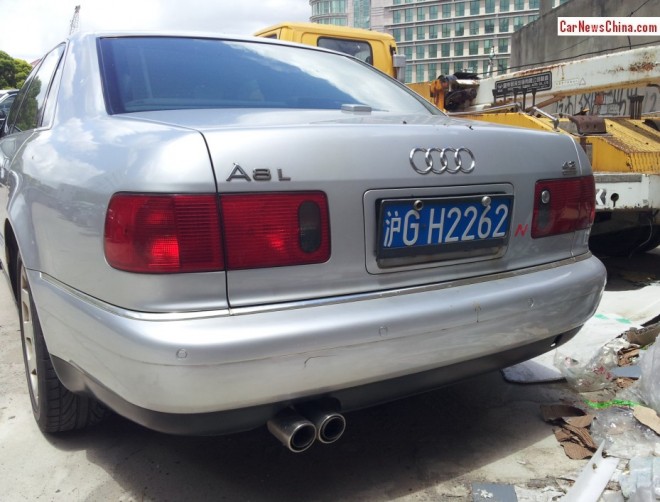 The L was the long-wheelbase variant of the A8 sedan, extended by 13 centimeter for more space in the back. The 4.2 Quattro is powered by a 4.2 liter V8 engine with 300hp and 400nm, good for an unlimited 263km/h top speed and a 0-100 in 7.3 seconds. Speedy silver Audi! May she ride the Shanghai streets for a long time coming.