A new flock of photos of the new BYD S3 SUV,one of four brand new BYD SUV's under development. The BYD S3 comes with the most impressive front we have seen on a BYD so far, with a heavily chromed grille topping a Lexus-like snout and flanked by mean looking lights.
First photos of the interior, combining aluminum with wood with black plastic. Air vents very airplane. Center tunnel looks cool. LCD screen on the small side.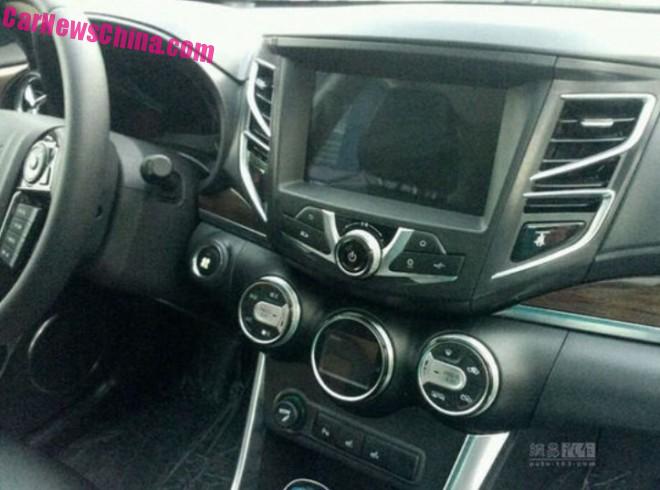 The dial in the middle is likely the display for the air purifier. BYD is rolling out in-build air purifiers over the whole range, and the system has proven so popular that all other automakers are following suit. The system filters the deadly PM2.5 particles out of the air so the driver can have a clean smoke, lighting up with the clearly indicated cigarette lighter located just below the display.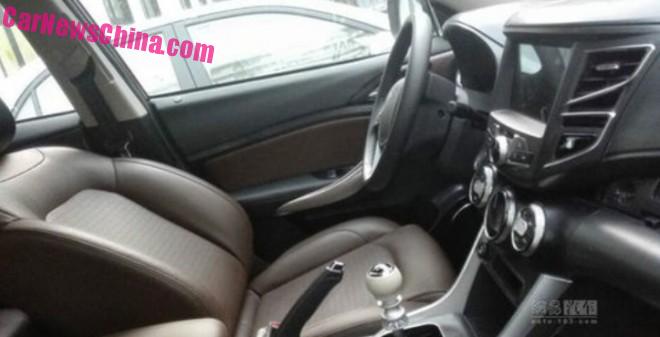 Seats look very sporty in beige leather, more beige at the door.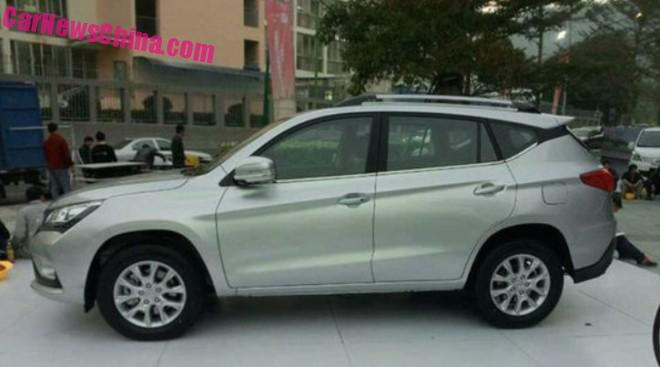 D-pillar the hippest part of the design. Won't be good for rear-view visibility, but style indeed is more important. The BYD S3 will be powered by the well-known 1.5 liter turbocharged four-cylinder petrol engine with 154hp and 240nm, mated to a six-speed DCT or a six-speed manual. BYD is also working on a hybrid variant of the S3 based around the same 1.5T engine which will launch in early 2016. The hybrid variant will be called 'Song'.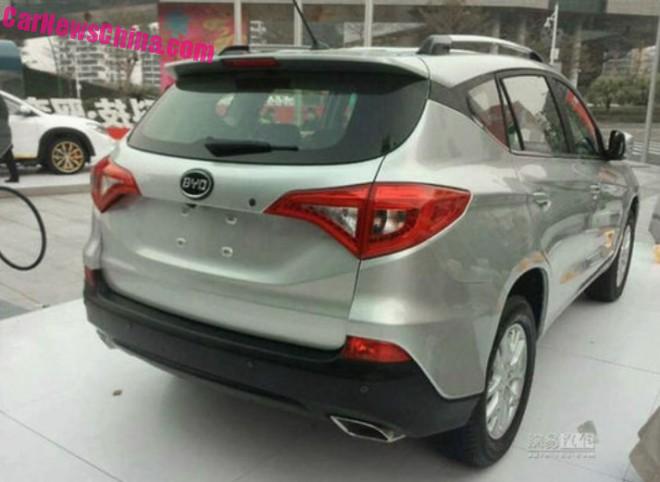 Gigantic rear lights again, very usable roof rails, and tiny exhaust pipes hiding low in the bumper.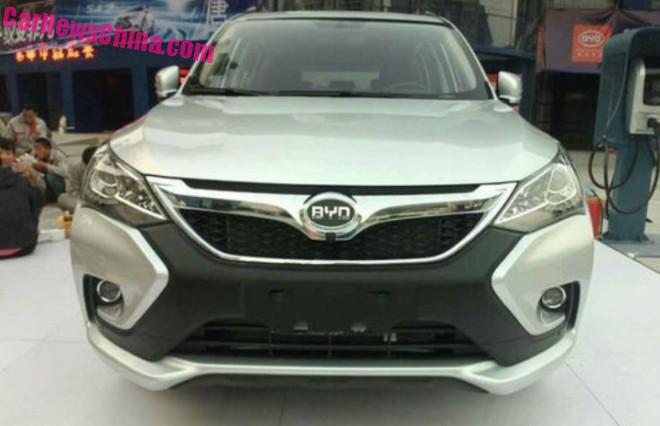 In your face; the new BYD S3/Song.