BYD will launch four new SUV's in China, in addition the the mad BYD Tang and BYD Tang Ultimate. Starting with the BYD Yuan, a sub-compact SUV that will debut is the third quarter with a launch on the Chinese car market just before the end of the year. The Yuan will come with 1.1 and 1.3 liter four-cylinder petrol engines and as a dual-mode hybrid. Size: 4320/1765/1650, wheelbase 2520.
Next comes the BYD Song, known until now as the BYD S3. The BYD Song/S3 is a new compact SUV. It will debut on the 2015 Shanghai Auto Show in April. The BYD Song will be powered by a 1.5 liter turbocharged four-cylinder petrol with 154hp and 240nm, mated to a six-speed DCT or a six-speed manual. There will also be a dual-mode hybrid variant with four-wheel drive based around the same 1.5T engine. The petrol-powered Song will be launched on the Chinese car market in the second quarter, the hybrid in early 2016. Size: 4565/1830/1720mm, wheelbase is 2660mm.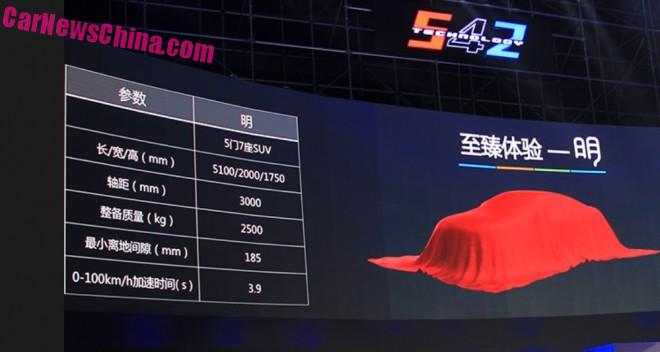 Third new SUV is the Ming, scheduled for debut in 2017, although the vehicle under tee red cloth appears to be a sedan. The Ming will be a huge seven-seat beast, sized 5100/2000/1750 with a full 3000mm wheelbase. But even better than that; it will be more powerful than the BYD Tang! The Ming will be powered by a dual-mode hybrid drivetrain, consisting of six (6!) engines powering all four wheels. BYD promises a 0-100 acceleration of 3.9 seconds. The Tang Ultimate almost seems slow in comparison with 4.4 to the hundred.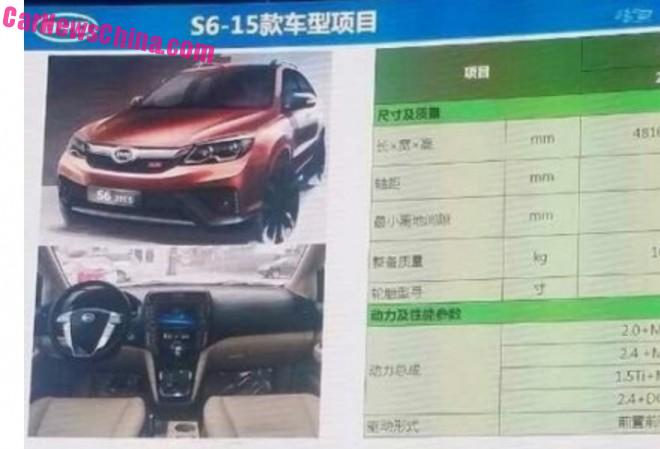 The fourth new SUV is not entirely new; being a facelift for the successful BYD S6, scheduled for debut in H2. The front will become much sportier with mean looking headlights and a racy bumper. The interior will be updated as well. Engines will remain the same: 140hp 2.0, 167hp 2.4, and a 154hp 1.5T. Price will range from 70.000 to 120.000 yuan. The continuation of the BYD S6 is somewhat of a surprise as the newer BYD S7 costs almost the same.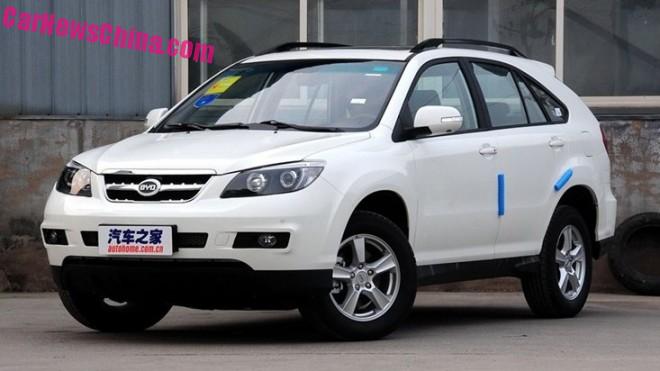 The current BYD S6.