This is the delicately grilled Geely Borui GC9 Limited Edition, ready for its launch on the Chinese car market on March 16. The Geely Borui GC9 Limited Edition is basically a special launch-edition of the regular Borui GC9, which is now scheduled for launch in late April. The Limited Edition is limited to 1000 cars.
It comes with a special brown-purple paint job, Limited Edition badges on the front fenders, a brown full-leather interior, and a special badge on the dash with the limited-edition number. The Borui GC9 Limited Edition will only be available with a 1.8 turbo four with an output of 163hp and 250nm, mated to a six-speed automatic. Those who want the 162hp 2.4 or the 270hp 3.5 V6 turbo will have to wait for the regular Borui GC9.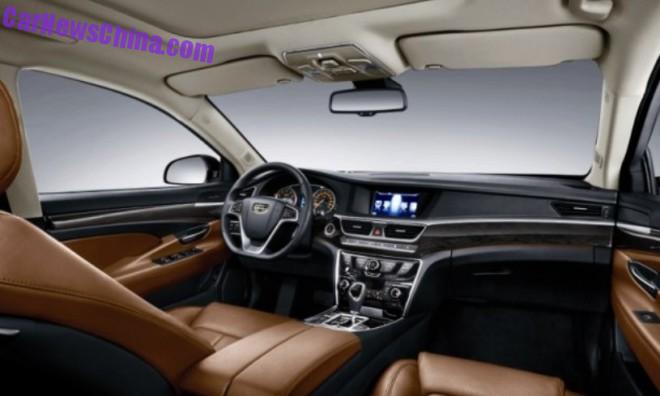 A well-crafted interior, the leather looks great and the wood looks good, but the LCD screen is on the small side. Price for the regular Borui GC9 will start around 150.000 yuan and end around 250.000. The Limited Edition will go for some 180.000 yuan. A future collectors item..? Maybe, or maybe not.