The Beijing Auto EX Concept has been unveiled on the Shanghai Auto Show in China. The EX Concept is a funky all-electric mini city car for funky people, featuring a boxy design with a black grille, wide wheel arches, sporty alloys, and… racing stripes!
The Beijing Auto EX Concept is 'powered' by an electric motor with an output of 95hp and 145nm, good for a 160 kilometer per hour top speed. Range is 150 kilometer, which is perfectly enough for use inside the city. It is a small car: 2880/1560/1450, wheelbase is 1850. The production version is scheduled for launch on the Chinese car market in 2016.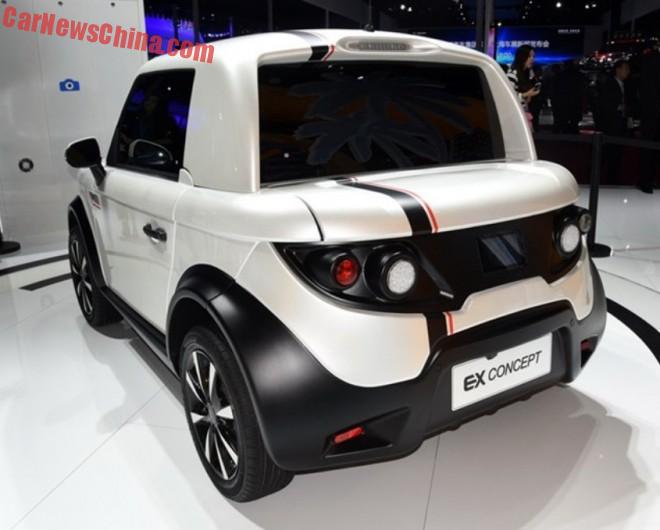 Would do nicely as a convertible too. Reverse light is located above the rear window. Racing stripe goes all the way over the edge of the roof to the edge of the window. Good; details matter.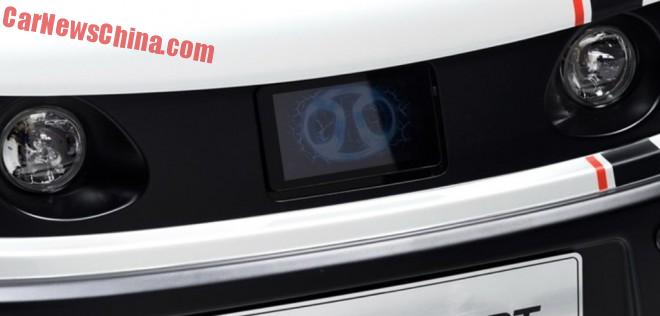 The Beijing Auto logo is digital, will light up blue (blue = green) when the car starts.