A very beautiful Mercedes-Benz E240 sedan, Spotted in China in on a car market close to the eastern section of the Fifth Ring Road in Beijing. The good old Merc' was in a good shape, painted in a beautiful dark shade of blue and  fitted with sporty five-spoke AMG alloys.
The car is in need of a good cleanup but otherwise fine. Windows are darkened against the prying sun and shining eyes.
The second generation 'W210' E-Class was manufactured from 1995 until 2003 with a facelift in 2000, this is a facelifted car. The W210 was never officially sold in China but there are quite a lot in country. Most arrived via diplomatic channels for use at the Beijing-based embassies, and others arrived for private buyers via the misty gray markets.
The facelifted E240 was powered by a 2.6 liter V6 petrol engine with an output of 177hp and 240nm, mated to a six-speed manual or a five-speed automatic like the one in this car.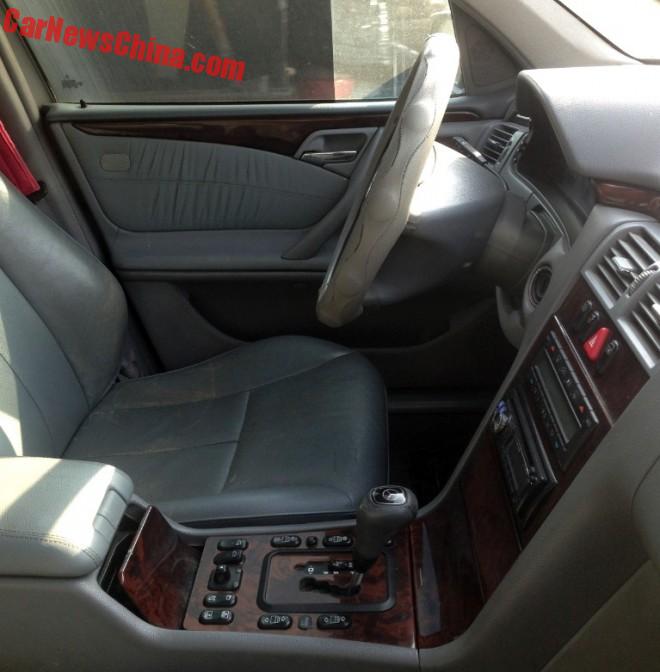 Leather very worn but it can be saved if it is treated soon. The wood is good. The radio is sadly not original but a cheap looking Chinese after market thing. Steering wheel cover is a later addition too. Gear knob with Benz logo is original.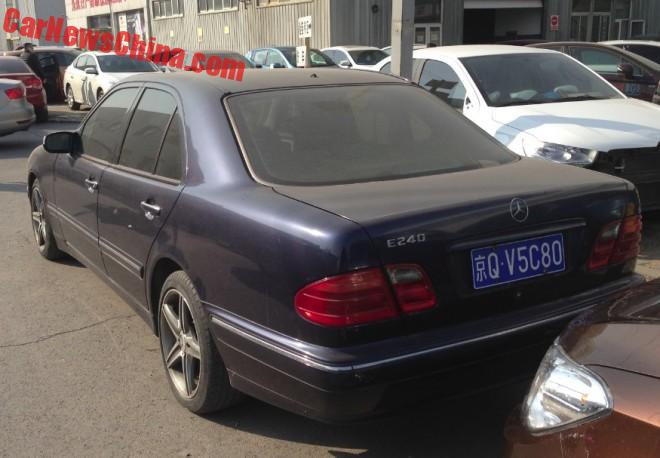 The car belongs to the owner of a nearby shop. He didn't want to sell it… And that is understandable, because driving such a great German car in the greatest Chinese city has to be a brilliant thing to do.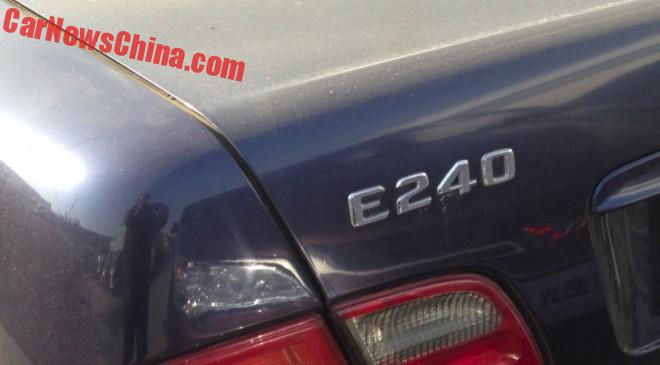 When badges where still art, in metal and neatly spaced.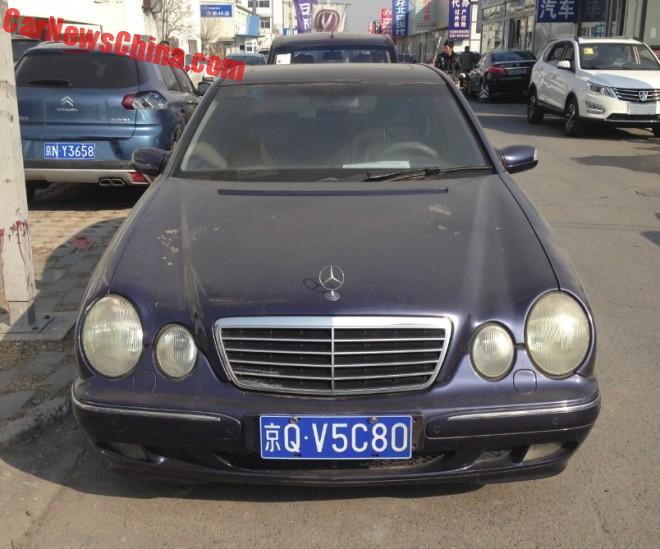 Dusty bonnet and the left lights are getting yellow. Needs some work!