The first car to feature BYD's LFP Blade battery will be the Mercedes-Benz CLA Concept based on the 800V MMA platform. Whether Mercedes-Benz will use BYD's Blade battery only for China's production or even for the international version remains unclear.
On September 8, the Chinese newspaper CBEA reported Mercedes-Benz will start production of electric vehicles with BYD batteries in 2025, citing an anonymous Benz official. CBEA is an official magazine of China Automotive Battery Research Institute (CABRI), a government-funded organization whose shareholders include SAIC, GAC, Dongfeng, Changan, or CATL. CBRI focuses on battery R&D, testing, and certification.
Benz CLA Concept was unveiled during the IAA Mobility Conference in Munich on September 3. As the name suggests, it is a concept car only, so there are almost no details about it. MB only announced the vehicle will have a 750 km WLTP range and be underpinned by an 800V MMA platform. The concept is expected to hit the market in 2025.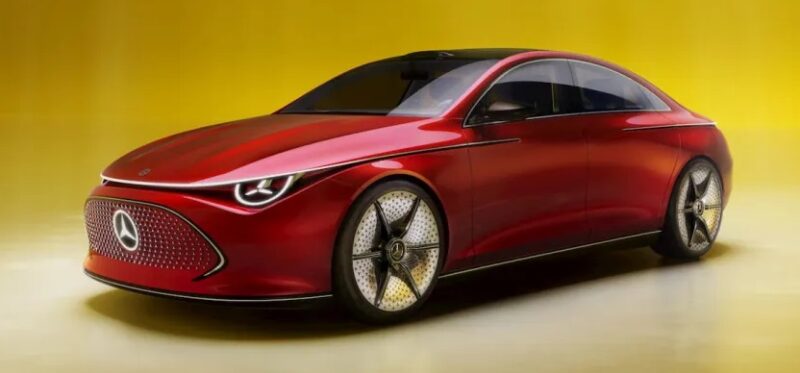 The German automaker has rich experience cooperating with BYD. In 2010, Mercedec-Benz (then Daimler) established a 50:50 joint venture with BYD called Denza. However, it was never really successful, so Mercedes exited the JV in December 2021, keeping just a 10% stake. Since BYD took over, things started to move quickly, and in one and half years, Denza started deliveries of three new EVs (D9 MPV and two SUVs, N7 and N8), reaching 11,146 monthly deliveries in July.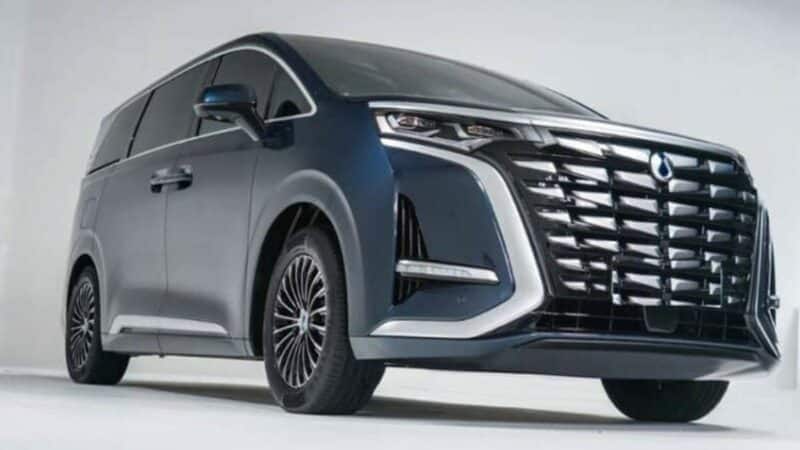 Like most premium automakers, Mercedes-Benz uses Nickel Manganese Cobalt (NMC or ternary) batteries for their EVs. NMC batteries have higher energy density than lithium iron phosphate (LFP) batteries. However, aside from higher prices, there are more downs: NMC uses many precious metals, especially cobalt, whose mining techniques sparked backlash.
LFP has a lower energy density. However, it is cobalt-free and also cheaper. Recently, many EV makers moved to using LFP, including Tesla, who started using LFP batteries even for their German-made Model Y. And guess who is the supplier? Yes, it is BYD. Tesla already uses BYD battery inside some of its Model 3 versions and previously obtained a 10 GWh order from Tesla.
In April 2021, Elon Musk announced that in the future, two-thirds of Tesla vehicles would use LFP while one-third of NMC.
In China, in the first half of the year, LFP installed capacity was more than twice as big then NMC: Ternary battery installed capacity was 48.0GWh, accounting for 31.5% of the total installed capacity while LFP battery installed capacity was 103.9GWh, accounting for 68.3% of the total installed capacity.
BYD battery already inside Toyota, Kia, Lincoln
But Tesla is not the only one. On April 16, Toyota launched its second electric car, the bZ3 'electric Corrola,' in China with BYD's LFP battery, motor, and many other BYD techs inside. And yes, the bZ3 is their second EV, so behind Japanese automakers is.
Last month, it was revealed that the China-made Kia EV5 will have BYD's LFP battery inside. The supplier will be FinDreams, Xiangyang branch, wholly owned by BYD's subsidiary. Moreover, some Ford and Lincoln hybrids (Lincoln Nautilus and Lincoln Z) will also have BYD batteries in China.
The ICE version of CLA is positioned as an entry-level Mercedes focused on young buyers. The EV version of CLA is considered a direct competitor of Model 3, Tesla's most affordable EV. Thus, it makes sense that Mercedes would ditch the more premium NMC batteries in favor of LFP. Also, it is evident that BYD goes hard after CATL customers, who remain the market leader.
The first reports about Mercedes-Benz cooperating with BYD on batteries appeared in 2020. At that time, it was reported that MB would start producing EVs with BYD inside in 2024, and MB allegedly visited the FinDreams factory.
CarNewsChina contacted Mercedes-Benz China, which declined to comment.
Mercedes-Benz is 20% Chinese-owned, as Geely Group owns 10% of the company, and Beijing Auto (BAIC) owns another 10%, being the top shareholders.
With contributions from Dalibor Petkovic and Denis Bobylev