BYD Song EV400
This is the new BYD Song EV400, a new electric SUV for China. The Song EV400 will be launched on the Chinese car market later this month. Its NEDC range is 360 kilometers, and BYD claims a 400 kilometer range if speed doesn't exceed 60 km/h.
The Song EV400 is based on Song EV300 (pictured), which in turn is based on the petrol-powered BYD Song. The EV300 has a NEDC range of 270 kilometers and a 60 km/h range of 300 kilometers.
The does-not exceed 60 km/h standard is an unofficial Chinese standard used by many local automakers. Its use is debatable but companies keep using it anyway.
Price of the EV300, including subsidies, is 172.000 yuan. The EV400 will be more expensive, starting around 200.000 yuan after subsidies.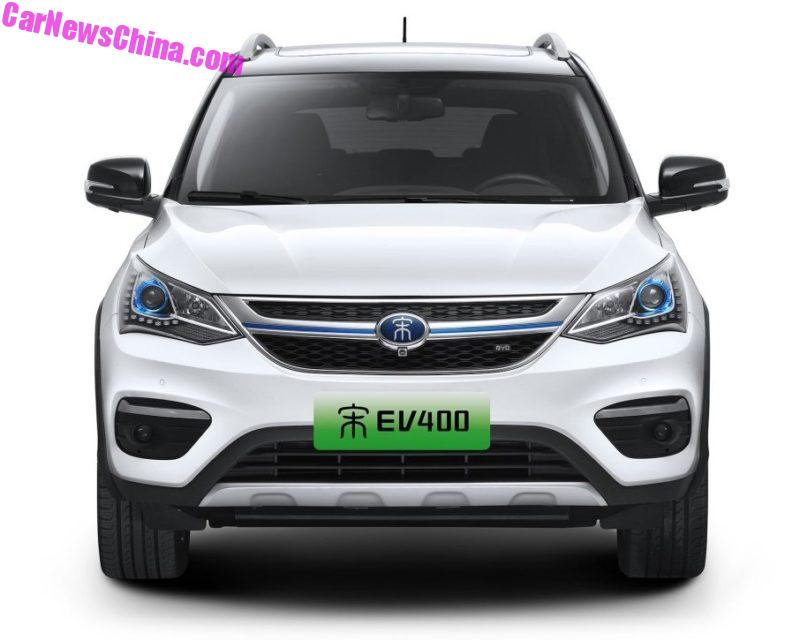 For that extra money you get the extra range and slightly more distinctive looks. The electric motor is the same as in the Song EV300: 218 hp and 310 Nm, powering the front wheels.
The battery pack has been upgraded from 48 kWh to 62 kWh. BYD also claims that the EV400 charges faster than the EV300. Charging power is up from 40 kw to 60 kw, resulting in a 20% to 80% charge of only 40 minutes.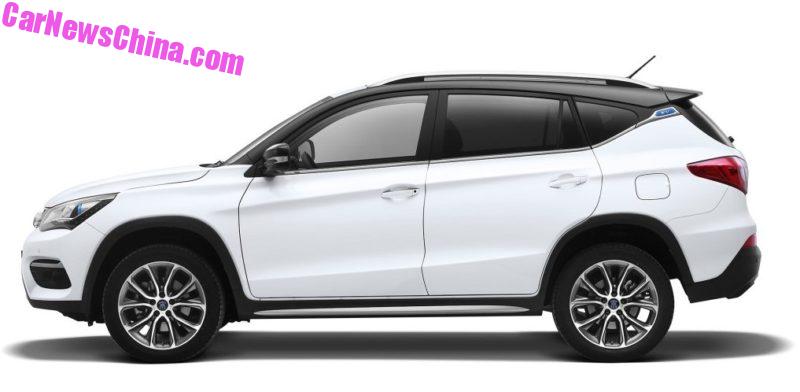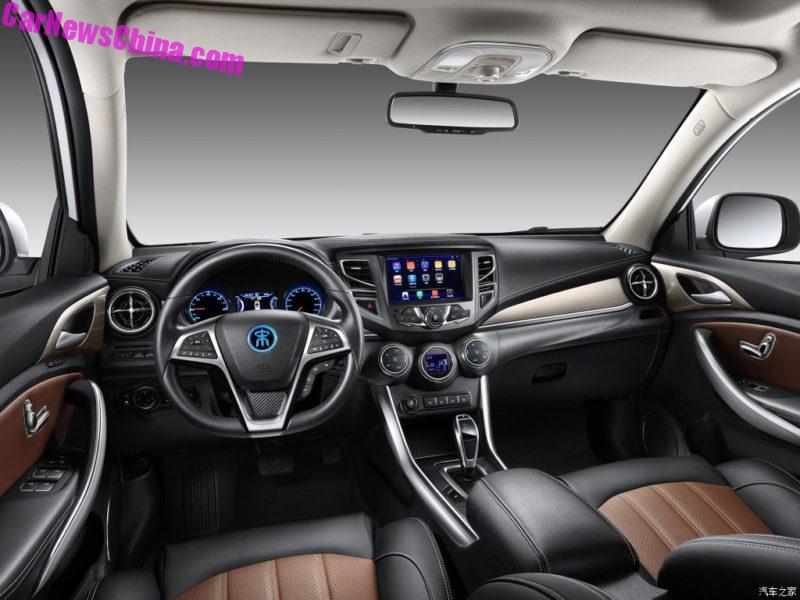 The interior is unchanged compared to the Song EV300. There is a blue Song badge on the wheel, a partially digital instrument panel, an 8-inch touch screen, a PM2.5 anti-air pollution filter, and a 4G internet connection.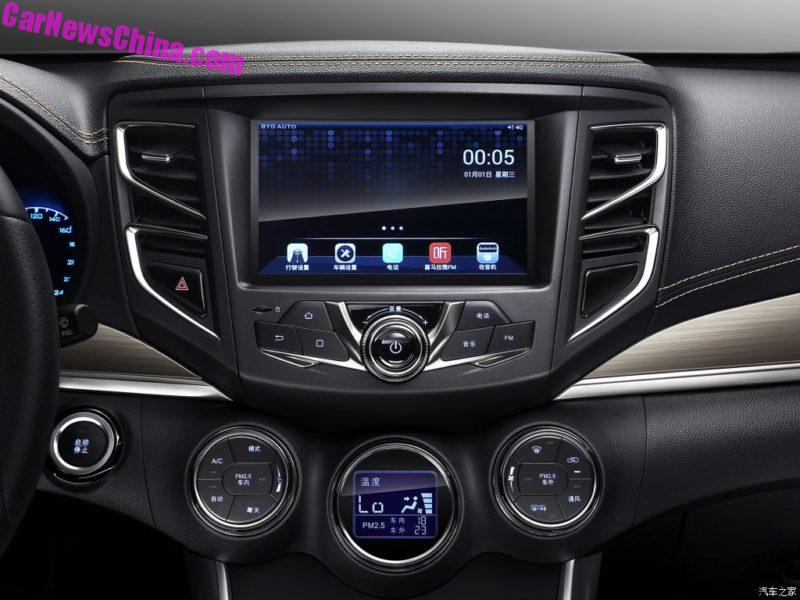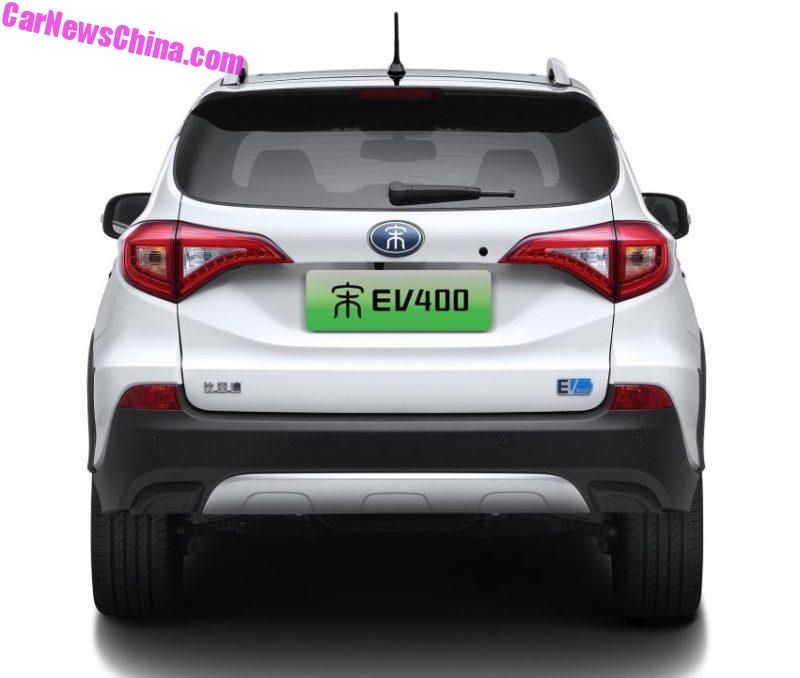 The new BYD Song EV400 electric SUV for China.