Roewe has released official images of the interior of the upcoming Roewe Whale SUV-coupe. The Whale debuted last year on the Shanghai Auto Show as a semi-concept. The production version will have its public debut on the Beijing Auto Show next month.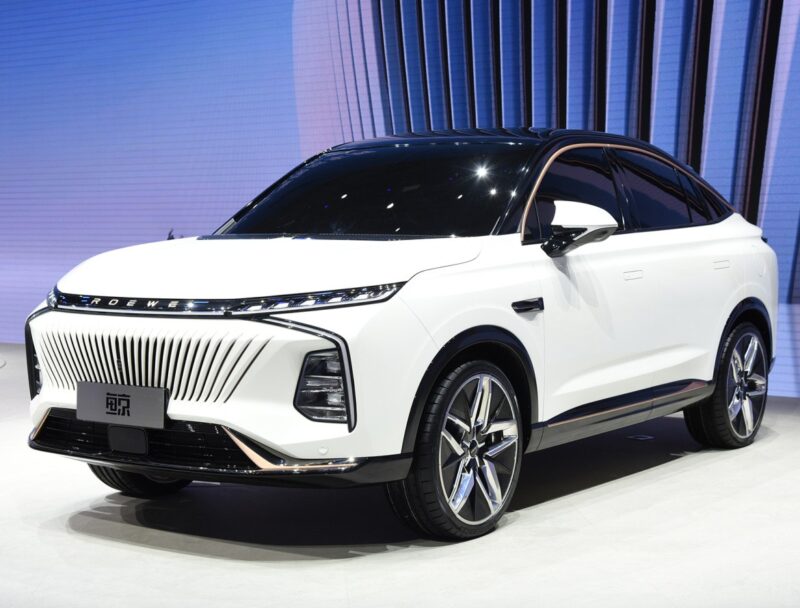 The Roewe Whale semi-concept car on the 2021 Shanghai Auto Show.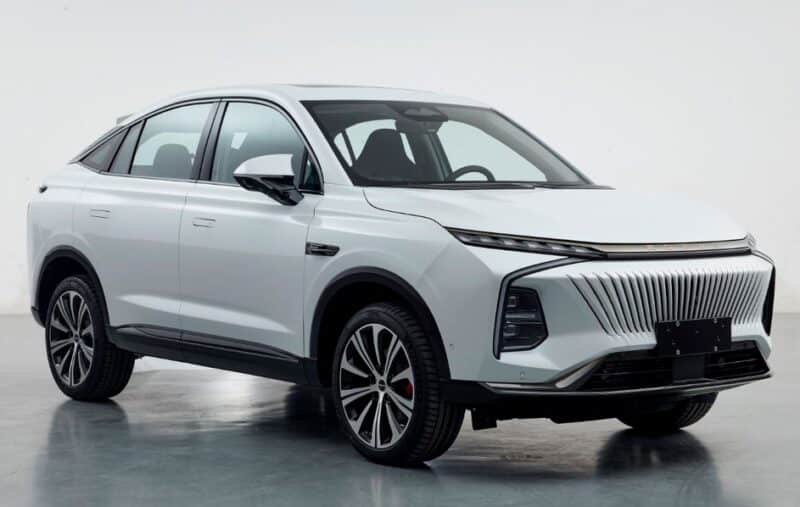 Earlier this year, the first images of the production version appeared on the internet. The Roewe Whale is a SUV-coupe with some daring design elements. Most notable is the grille, resembling the beak of a whale.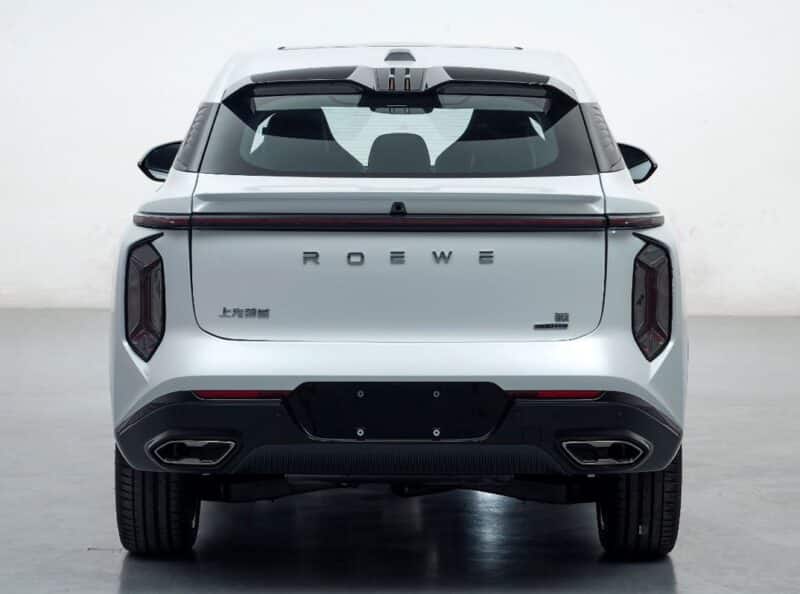 The rear is interesting as well, with oval-shaped vertical lights topped by a wide light bar, in turn topped by a integrated rear spoiler. Although the Whale may look like an electric vehicle, it is indeed a petrol-powered car. Power will come from a new 2.0 turbocharged four-cylinder with an output of 231 hp. Size: 4702/1903/1691mm, with a 2765mm wheelbase.
The branding of this new car is not entirely clear yet. In some of its communications, Roewe calls ' Whale' a brand, complete with a new logo and flashy branding materials. Inside the car, Roewe used the character for whale (鲸) on the steering wheel, and a whale-like image on the headrests. Chinese car makers love nothing more than launching new brands, lines, series, or a mix of all. Let's see how it pans out in this case.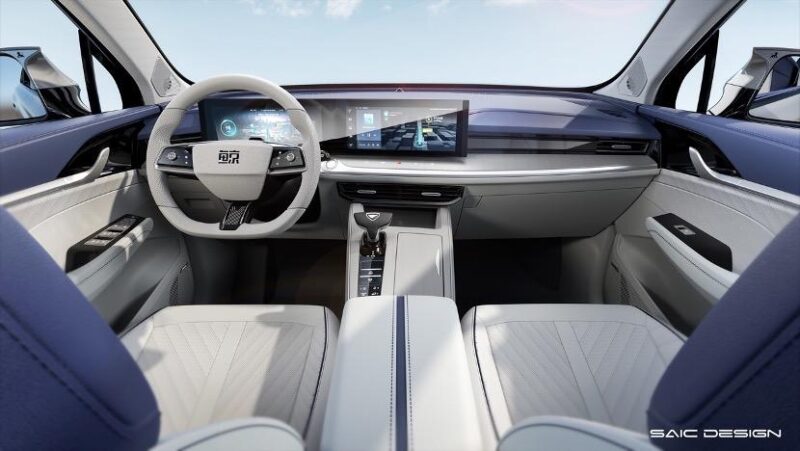 Now to the interior! Note the character 鲸 on the wheel. Eye catcher is the dual 12.3-inch curved panoramic screen, divided by a digital instrument panel and a screen for the infotainment. The steering wheel seems large but it looks sporty with a flat bottom and a 3-spoke design. The rest of the interior is very clean, almost without any physical buttons and with a narrow panel in the center tunnel for the gear lever. The interior trim is white and blue, colors of sea and clouds, likely to make a connection with the whale-theme. The seats and trim are clad in Nappa-leather.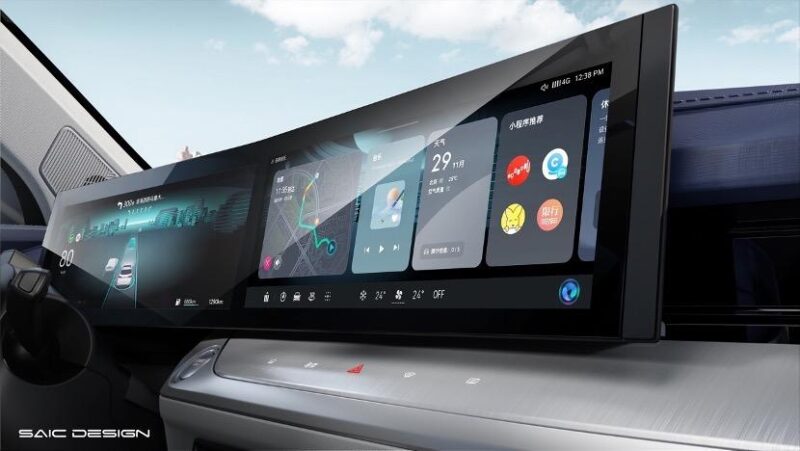 The curved screen looks great but it may make if more difficult for the passenger to work with. The infotainment system will be equipped with Baidu CarLife and with Apple CarPlay.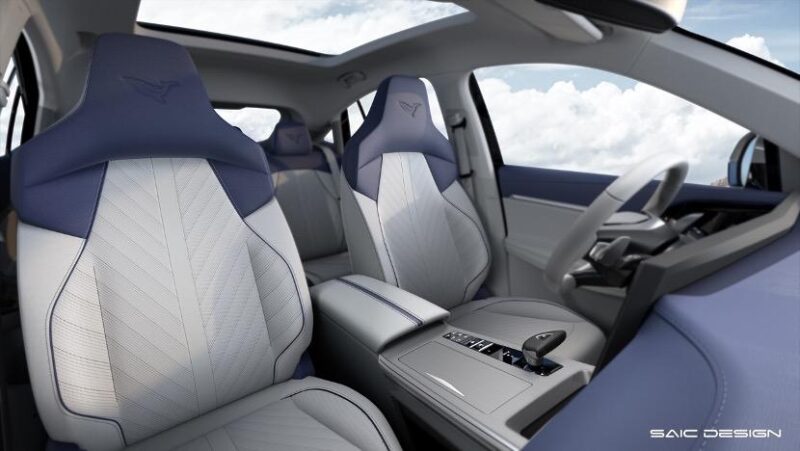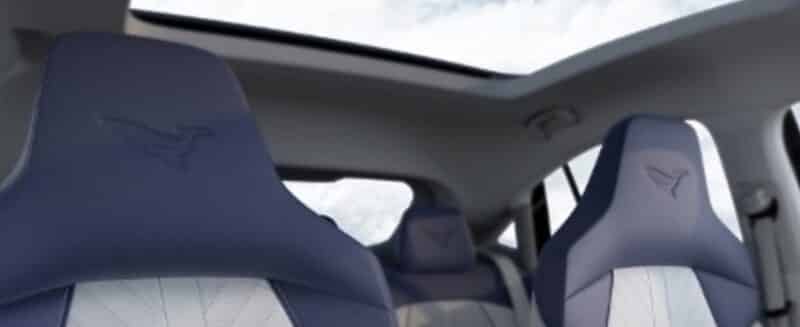 Whales on the headrests.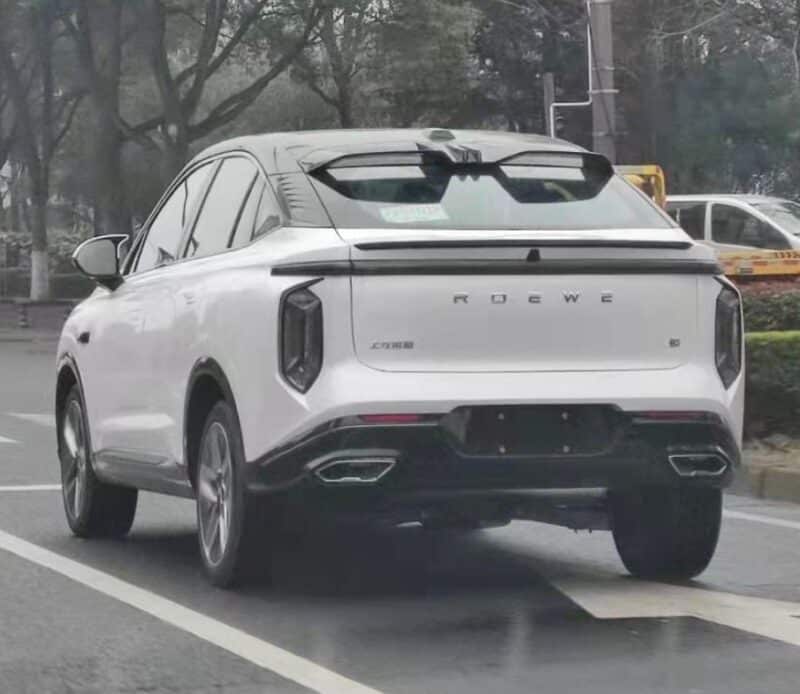 A whale on the road. The rear is certainly vast. Unlike the car on the leaked images, this one has a two-tone paint job, with a white body and a black roof. The wheel arches are black as well, in a bid to hide the tiny size of the tires. Roof spoiler looks very racy, with an F1-syile light unit in the middle.