The Chinese market has changed rapidly during the last few years. We can see how pickup trucks and large SUVs have become more desirable among customers. As a result, a lot of Chinese car companies develop new exciting vehicles for off-road, active holidays, and such activities. SAIC didn't become an exception and soon we will see its full size Maxus SUV called 'Lingdi'. It will become a competitor to the Tank 500 and the BAIC BJ60. Its debut will happen on August 26. Let's get acquainted with it.
Briefly About Former British Brand Maxus
Initially, Maxus brand was founded under the name LDV Group as a British van manufacturer in 1993. It had a bumpy ride through the years. In 2006, it changed owners from Rover and Leyland DAF to Russian GAZ. Then it moved into the hands of Eco Concept and ended up under Chinese SAIC in 2010. If you wonder what is the origin of 'Maxus' name, it derives from a range of vans, introduced in 2004. Anyway, now Maxus is a Chinese brand. It produces a lot of crossovers, vans, and pickup trucks. And now they want to launch a large off-road SUV, based on the T90 truck. Let's get acquainted with it.
Maxus Lingdi Exterior and Interior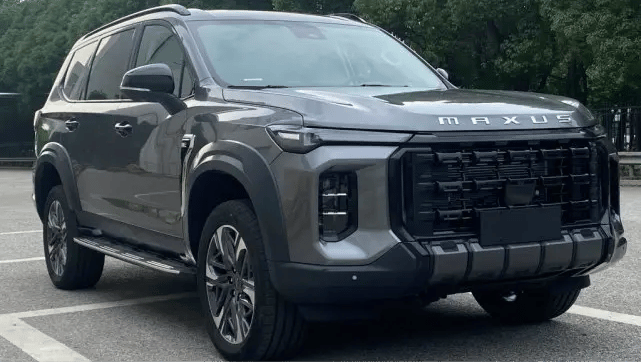 As mentioned, the Maxus Lingdi stands on the Maxus T90 pickup truck. As a result, they both got body-on-frame construction and similar exterior features. The front end of the Maxus Lingdi got a large grille, sharp thin running lights, and high beams in a front bumper. It also has wide wheel arches and a lot of plastic trim all around the body. Its ground clearance is also remarkable.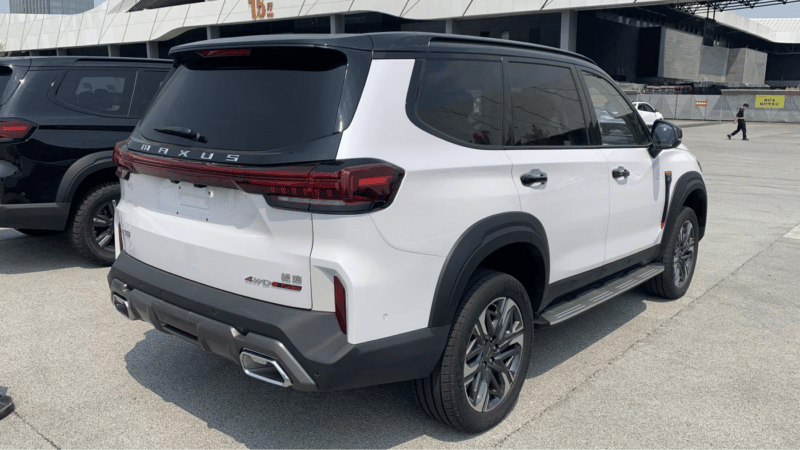 From the back of the Maxus Lingdi, we can see a thick LED taillight unit, two exhaust pipes, and a roof spoiler. There are some badges on the rear door. Aside from obvious '4WD' and 'Bi-Turbo', there are '领地' (Lingdi) hieroglyphs. And it is the name of this SUV. We can translate it like 'territory' or so.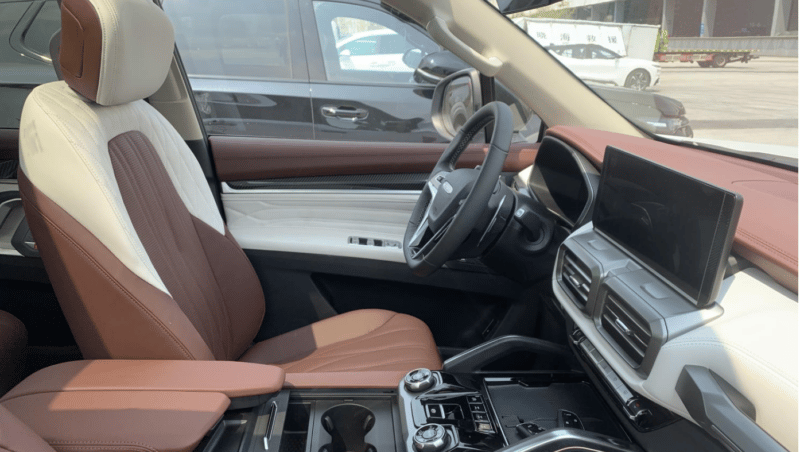 As for the interior of the Maxus Lingdi, it has a white-brown color scheme, a three-spoke steering wheel, two cup holders, two wireless phone charging pads, etc. Its main screen looks small. In contrast, the two air vents under it are massive. And there is also a set of hard buttons under the block of vents.
Maxus Lingdi Dimensions and Specs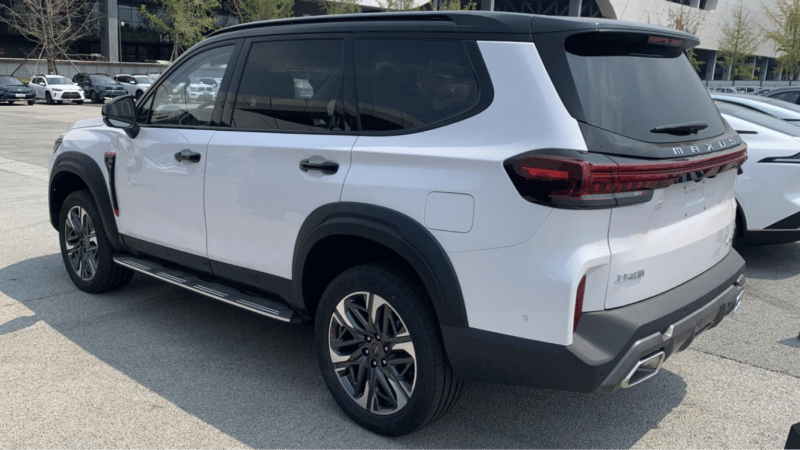 The Maxus Lingdi is a large SUV with dimensions of 5046(5214)/2016/1876 mm with a wheelbase of 2950 mm. According to the information from the MIIT announcements, the Maxus Lingdi goes with 5, 6, and 7 seats. As for the powertrain, it comprises a 2-liter turbocharged diesel engine for 218 hp (160 kW). The T90 pickup truck got the same diesel engine. On a truck, it works in pair with a 6-speed manual transmission or an 8AT. Anyway, it looks like a 2-liter engine isn't enough for the huge off-road vehicle.   
The Maxus Lingdi will make an official debut on August 26. We will keep an eye on it, so stay tuned!
Source: Autohome, MIIT