The Radar RD6, Radar's first car, will be officially launched on November 9, according to the carmaker. Pre-sale has already started with a price of 180,000 RMB (24,600 USD).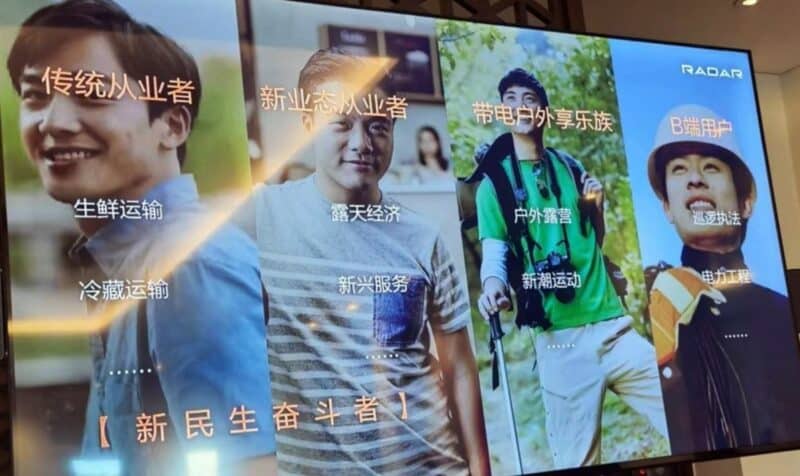 Radar is a new lifestyle brand under the Geely Group specializing in new energy pickups, off-road SUVs, and ATVs. The brand is aimed at young professionals living in big cities who want to go out mountaineering and camping on the weekends.
The Radar brand will launch at least four other new cars in the near future: an SUV, a sedan-coupe-pickup truck, a large SUV, and an ATV. Within the Geely Holding Group, Radar is positioned as an independent entity, with its own R&D facility in Hangzhou and a factory in Zibo, Shandong. The Chinese brand name is 雷达, leida, which means 'radar'.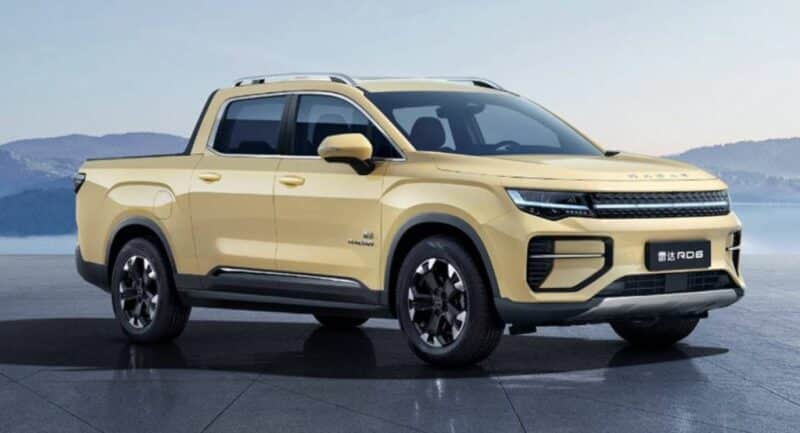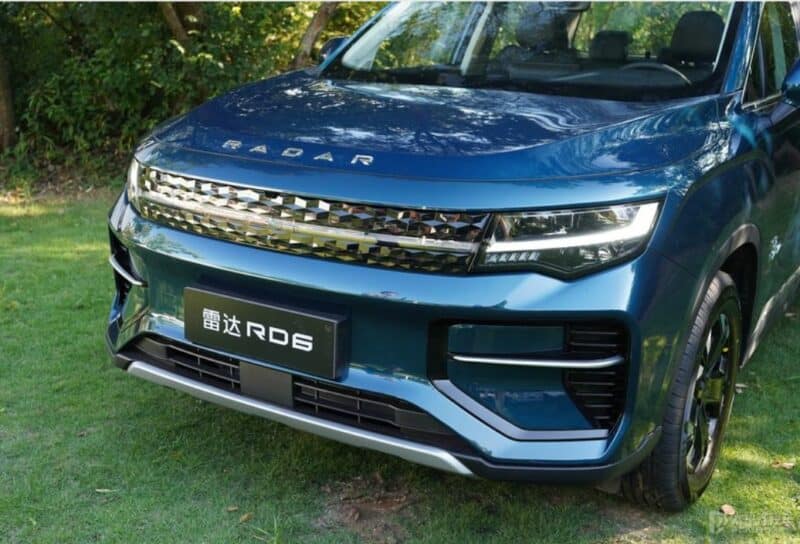 As a medium-sized pickup double-cab truck, its size is 5260/1900/1830mm with a 3120mm wheelbase. The RD6 is based on Geely's Sustainable Experience Architecture (SEA). It has a drag coefficient of 0.326Cd.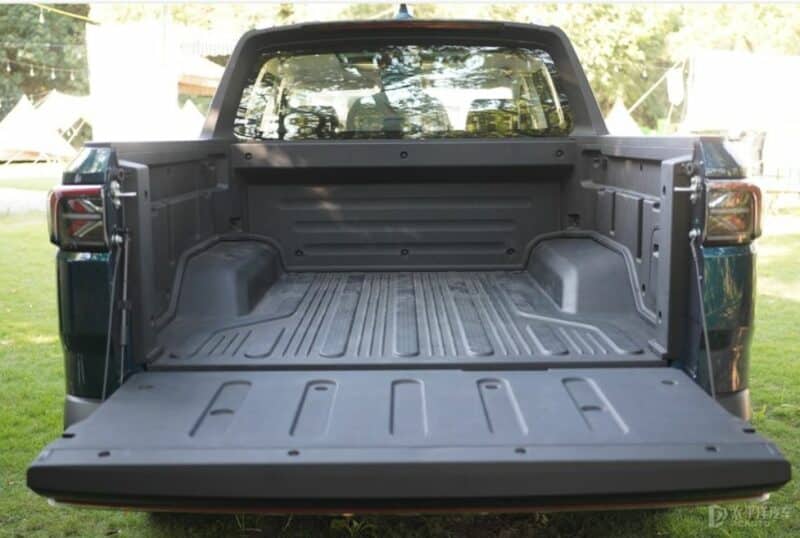 The bed size is 1525/1450/540mm.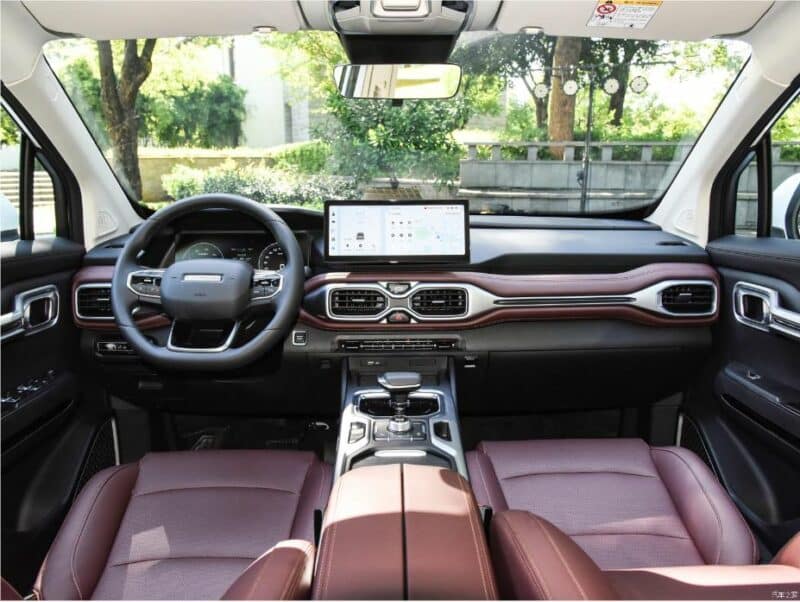 A large area of the interior is wrapped in leather. The interior comes with a 12.3-inch full LCD instrument panel, a 12.3-inch central control screen, a wide center tunnel with a large drive selector, and a flat-bottom steering wheel.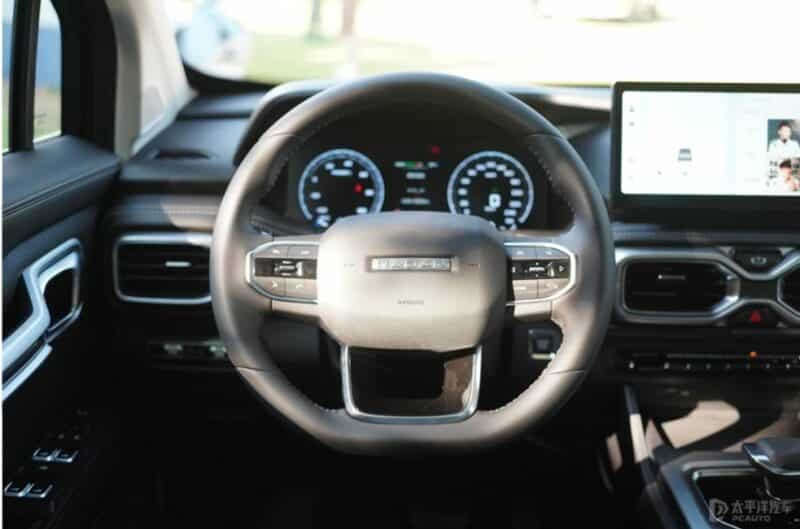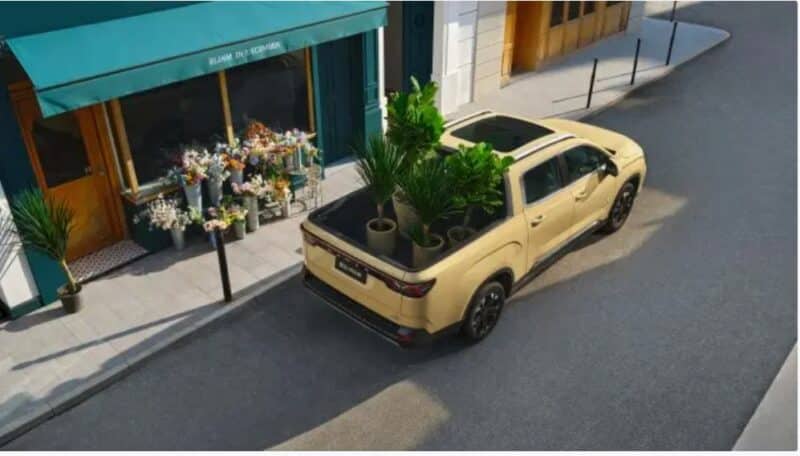 The car comes standard with a 51-inch panoramic sunroof.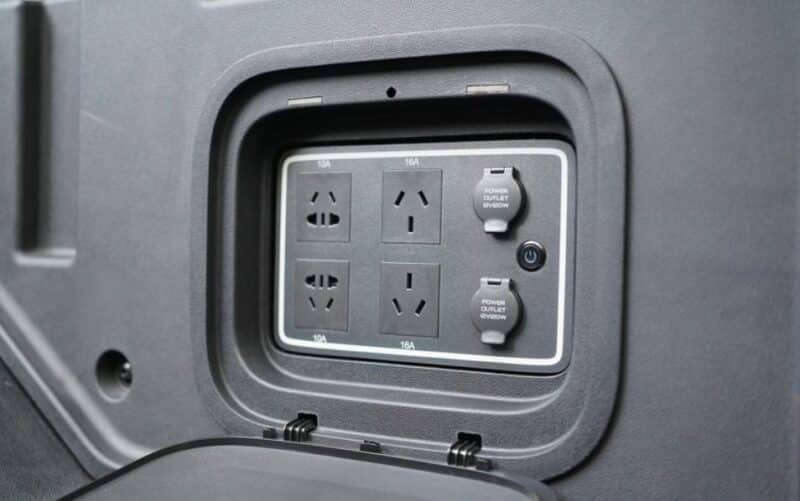 The Radar R6 is equipped with a 6kW discharge panel that has 6 discharge modes: static discharge, mobile power, vehicle-to-vehicle (V2V) power, 220V/10A, and 220V/16A. That is more than enough to power a fan, a small fridge, a heater, a radio, or a television. In short; for all the things you need during a rough night of back-to-nature camping.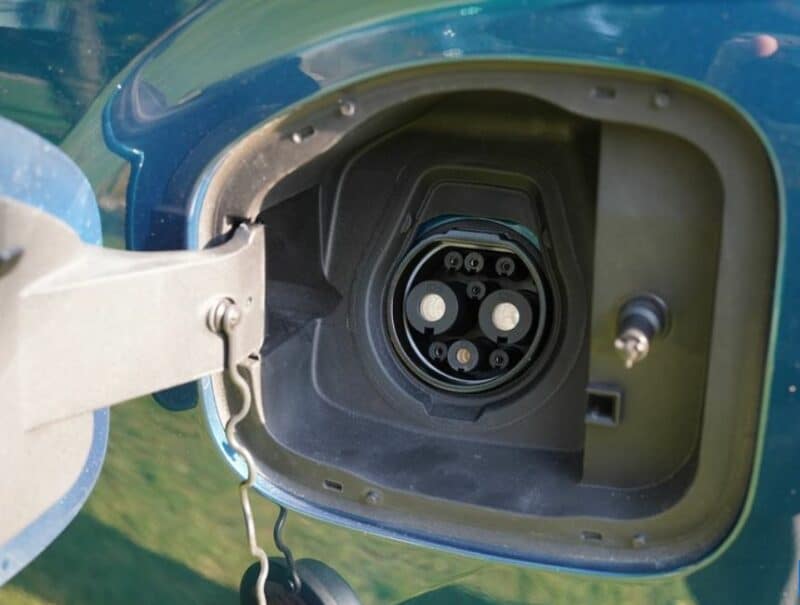 Lastly, the Radar RD6 is equipped with a 200kW three-in-one electric drive that can accelerate from 0 – 100km/h in 6 seconds. The platform allows for a two-motor setup, so Radar might add a more powerful four-wheel drive version to the lineup in the future. Its high-energy density Ni55 batteries are capable of achieving more than 610km cruising range. Its 120kW fast charging function can reach a 120km cruising range just with 15 minutes of charging. In the future, Radar RD6 will also offer two more models with 350km and 550km cruising ranges.