A very special edition of the good old Volkswagen Jetta,  it is called the '2 million' to celebrate that 2 million of these Jetta's were made China by the FAW-Volkswagen joint venture. The 2 million has a special paint, special alloys and all the goodies a Jetta-owner could wish for. It was officially listed on the Chinese market for a special price: 88.800 yuan, eight being a very lucky number in China.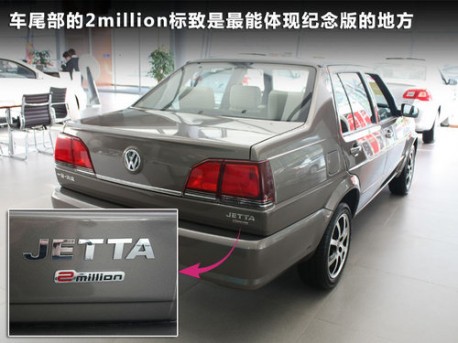 A 2 million badge on the back.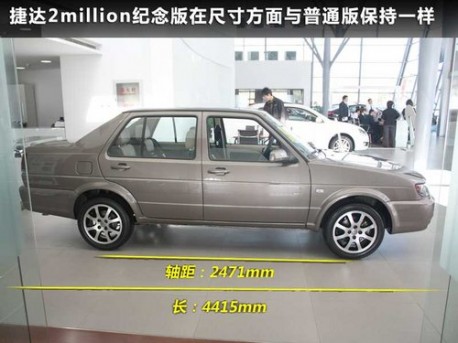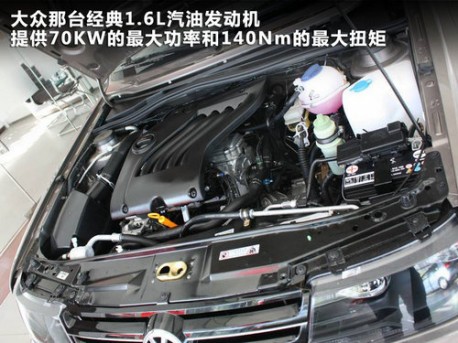 Under the bonnet the proven 1.6 with 70kw and 140nm.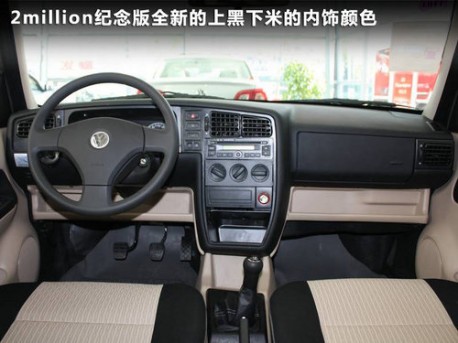 5-speed manual gearbox.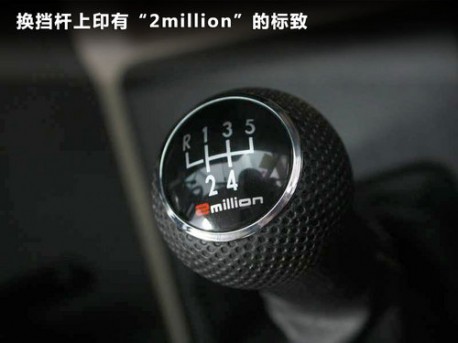 Special badge on the gearknob.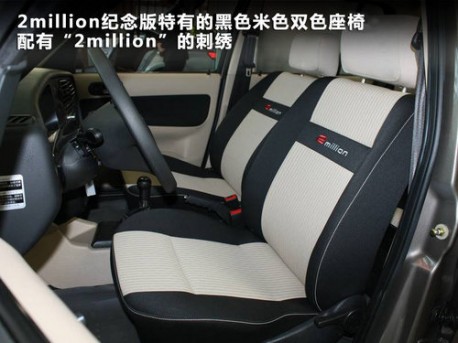 Special seat covers. The 2 million is not only a special edition but also a limited, FAW-Volkswagen will only make 1500 cars. A sure colletors item! Production of the normal Jetta will continue for many years to come, it is still one of the best selling cars in China.