Chery yesterday officially listed the Riich G6 sedan on the Chinese market. August 1 is also the birthday of the People's Liberation Army, the PLA, which is now 84 years old. Congrats to all soldiers and generals. Chery threw a heck of a party for the listing of the G6 and invited a bunch of soldiers. Some G-sixes at the listing had white army-license plates. Chery clearly hopes to get some army-men out of their Audi's.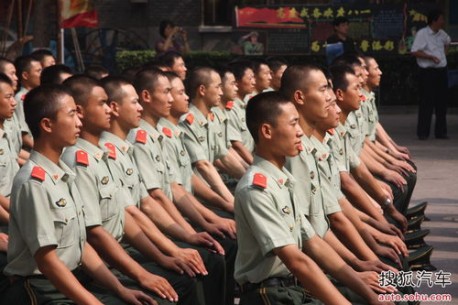 The crowed loved the G6. Price starts at 189.800 yuan and ends at 259.800 yuan, making the G6 one of the very most expensive independent China-made cars on the market. Engine is Chery's own 2.0 turbo with 158hp and 250nm. There will be a 1.5 turbo and a 3.0 V6 in the near future. Size: 4968/1845/1526mm,wheelbase is 2820.
At the party a Chery spokesman said the extended version of the G6 will make it to the market at a later date. Size of that monster: 7254/1845/1526 and a of wheelbase 5106mm.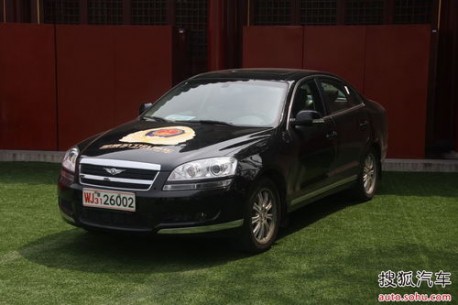 Note military plates.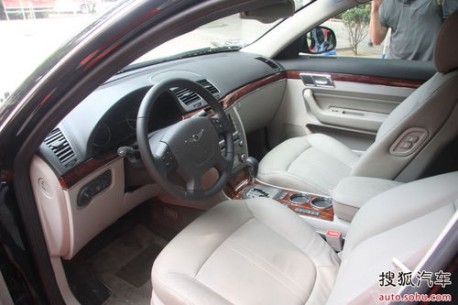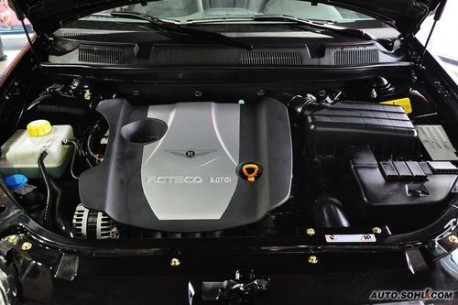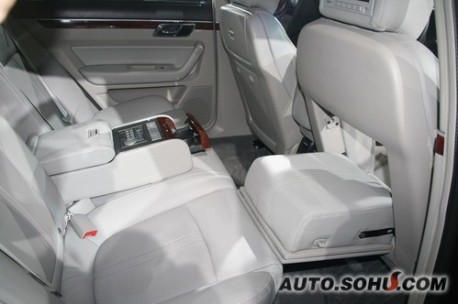 Saved the best for lest. If general Wangwang wants to stretch his legs in his new G6 he can do so, if there is no one sitting on the front-passenger seat. Brilliant design indeed.
Pics via: Sohu.com.