New spy shots of the Hongqi (Red Flag) C131 sedan. Hongqi is a brand of First Auto Works, or FAW. The  C131 will debut at the April 2012 Beijing Auto Show. The C131 (codename) is based on the platform of the Toyota Crown that is made in China by the FAW-Toyota joint venture.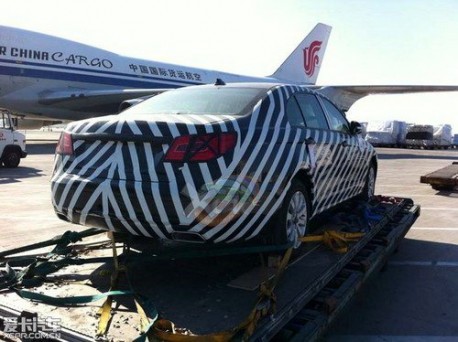 The C131 is meant to compete with cars such as the Audi A6, Benz E, BMW 5, Volvo S80 and the… Toyota Crown, indeed. It is the first new Hongqi-branded car in 8 years. The current HQ3 is based on the Toyota Crown as well. There will be two engines: a 2.0 with 145kw and 280nm and a 3.0 with 170kw and 300nm, mated to a 7-speed dual clutch gearbox.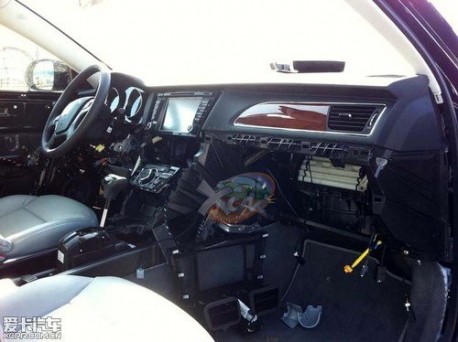 Sadly, this new C131 shows that Hongqi still ain't able to design its own cars. In fact, over the course of history Hongqi never developed a single car completely on its own (excluding design studies and concept cars). The very first Hongqi's were based on Russian limo's (thatw ere itself based on Chryslers), the second generation was based on Audi's and Lincolns, the third on Toyota's en now this Toyota-based car again.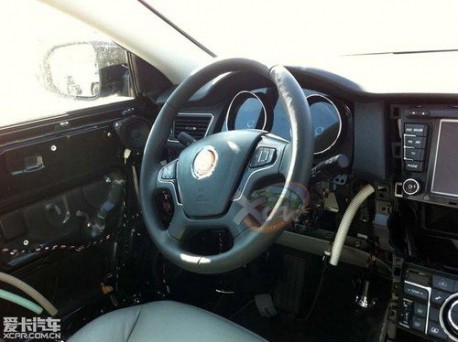 Via: Autohome, Xcar.