Earlier this month we heard the MG5 would debut on the Guangzhou Auto Show but it didn't show yesterday. Then we heard it would actually debut today, at the second day of the show. But yet again, the MG5 was a no-show. New news indicates the MG5 will now debut at the April 2012 Beijing Auto Show. Sorry for the confusion…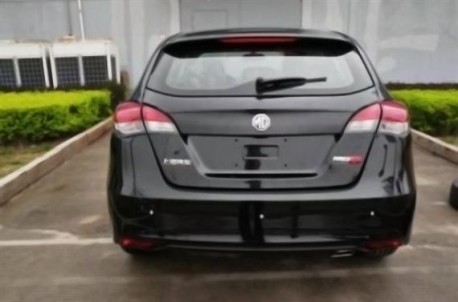 After the Beijing show the MG5 will be listed in China, that'll be late April or early March. The MG5 will arrive in Europe in 2013.  The MG5 is based on the same platform as the Roewe 350 sedan and will get the same 1.5, mated to a 5-speed manual or 4-speed automatic. A 1.5 turbo is on the cards but will be introduced at a later time. Price will start around 120.000 yuan.
Well then, April 2012, Beijing Auto Show, but!, do we believe it this time? Let's ask Pretty Girl for her opinion: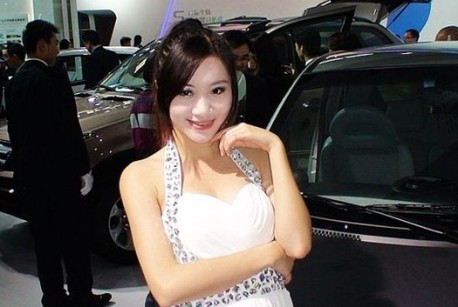 Pretty Girl said: "The MG5 will debut in Beijing, and if not, it will likely debut later. By the way, what a strange ass that car has!"
A strange ass it is indeed, thank you Pretty Girl for noting that. And for the MG5's debut; let's wait and see…
Via (partly): Sina.com.