Qoros is a new Chinese car brand. It is a joint venture between Chery Automotive and Quantum LLC from Israel. The joint venture was approved way back in 2007 but things slowed down soon after that. Now they are back, with a very first concept car that loox like a cow.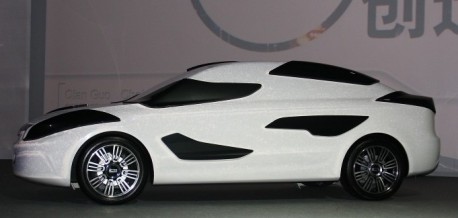 Qoros wants to make high-quality cars to compete with the likes of Acura, Luxus, Infiniti, Volvo, and ultimately the German Three. Cars will be made for China and for export to Europe. No clear plans yet for export to the US or other markets.
The factory is based in the great city of Changshu in Jiangsu province and the RD Center in Shanghai, because not a single well-paid designer would ever go to Changshu. Quantum and Chery have to far invested 3.40 billion yuan, or 534 million US dollar. Engines will be newly designed by the Austrian company AVL and made in China by Chery.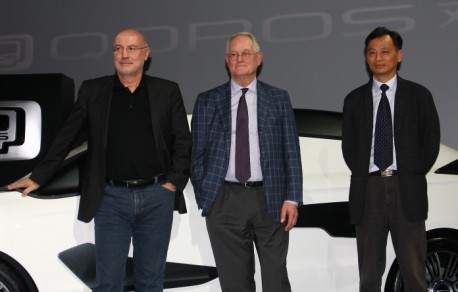 An ambitious plan indeed. But we like ambitious plans. Furthermore, Qoros managed to hire some hot shots. 1. as vice president: Mr.Volker Steinwascher, former Executive Vice President for Volkswagen North America (center on pic). 2. as chief designer: Mr.Gert Hildebrand, designed the original new-Mini. President en CEO will be Mr. Guo Qian from Chery.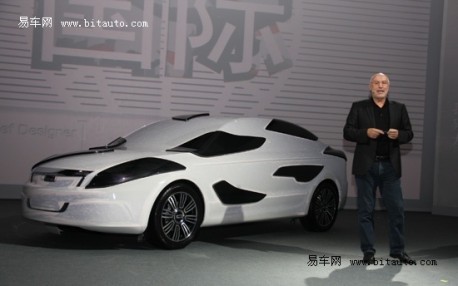 The cars: the weird looking cow car previews a compact sedan that has to hit the market in 2013. Next up is a compact hatchback, followed by an SUV, and followed again by some 'EV products'. We will, wait and see…
Via: 163.com.