The new Fiat Viaggio debuted today at the Beijing Auto Show, it will be listed on the Chinese car market in the second half of this year and that is a bit later than expected. The Viaggio is based on the Dodge Dart that is based on Fiat's C-EVO platform that also underpins the Alfa Romeo Giulietta. Its looks however are much more stylish than the Dart, much more Italian if you like, and definitely more than just a simple rebadge.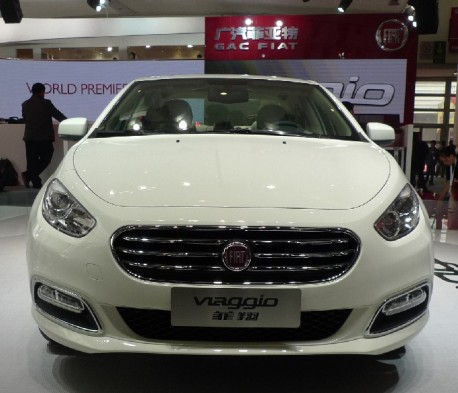 Look at that bonnet!, really fine work there, gives the Viaggio a very stylish front, harking back a bit to old times but not too much. The Viaggio will be made in China by the Guangzhou-Fiat joint venture. Power will come from Fiat's 1.4 Fire T-jet turbocharged engine with two different tunes: 88kw and 210nm and 110kw and 230nm, mated to a 6-speed 'DDCT-C635′ dual clutch transmission. Price will start around 120.000 yuan.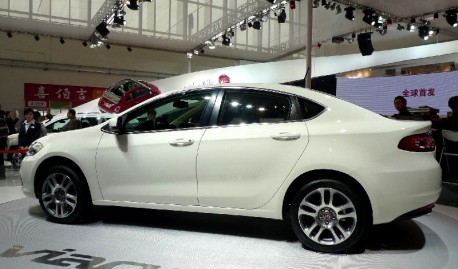 Fiat has big plans for the Viaggio, it wants to make, and sell, at least 100.000 of 'm in China next year. On looks alone it might very well work.